Be a Part of Christmas in Hope Valley! Share "When Calls The Heart Christmas" With Family & Friends on December 25th!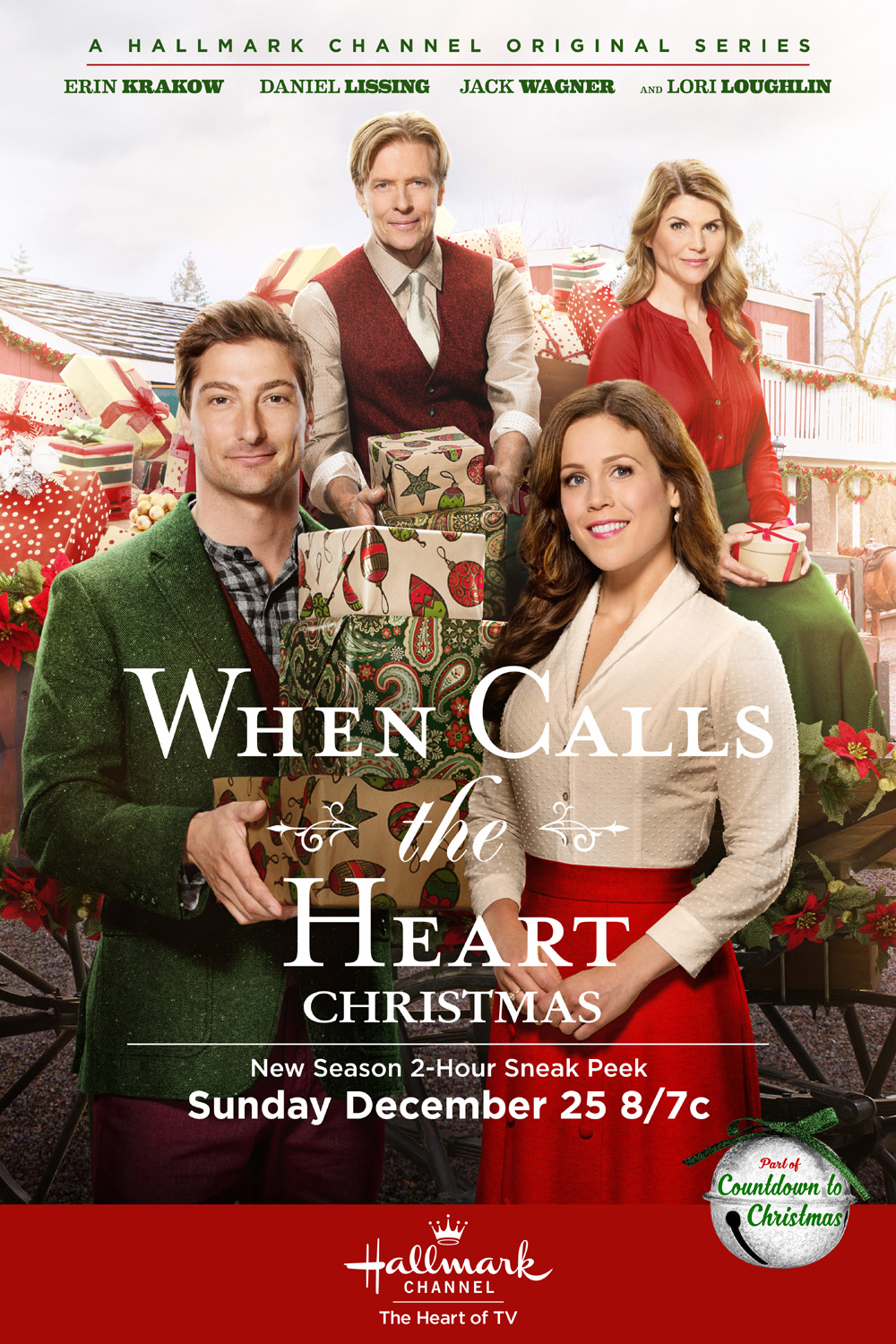 Thanks Hallmark! It's Just What We Wanted!
Loyal fans of the Hallmark Channel's family-friendly hit "When Calls the Heart" have been lovingly named "Hearties" and new and old fans alike are getting a present on Christmas day! The Hallmark Channel will present, "When Calls the Heart Christmas," a two-hour movie that serves as a sneak peak to Season 4 which will begin in February. The movie, beginning at 8:00pm is just what the hearties wanted and they are counting down the minutes until this present arrives.
The series, follows new teacher, Elizabeth Thatcher, as she settles into life in a 19th century coal-mining town called "Hope Valley." The big-city, socialite takes a little time getting used to small-town living but soon finds new friends and a new love with a Mountie named "Jack Thornton."
The cast includes relative newcomers, Erin Krakow as "Elizabeth" and Daniel Lissing as "Jack." It also boasts familiar faces such as Lori Loughlin (Full House) and Jack Wagner (General Hospital). Fans of Hallmark Channel movies will also recognize series regulars and guest stars from other Hallmark projects.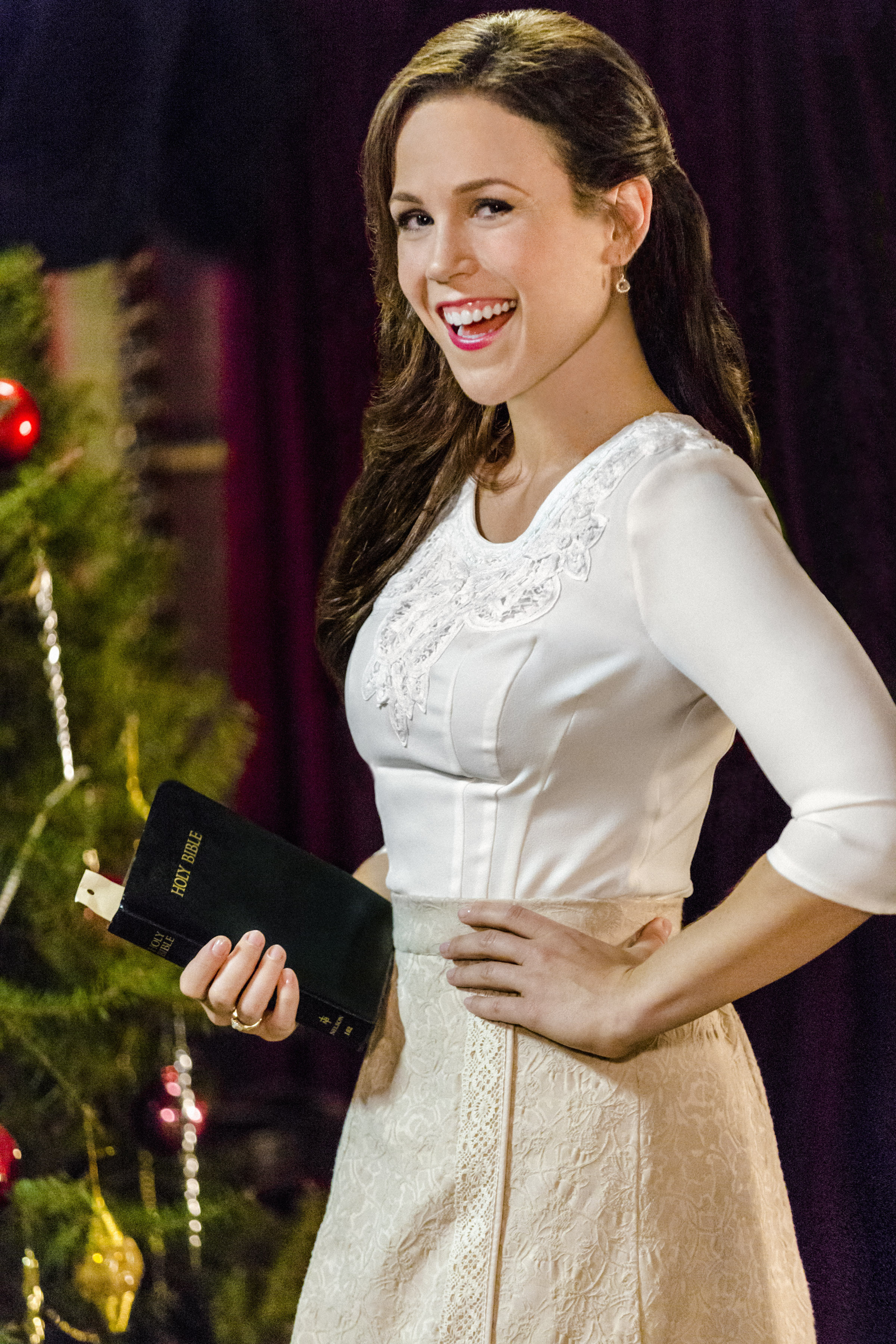 Erin took time out of the hustle and bustle of the Holidays to give us a call and tell us a little bit about the Christmas special. Here's what we found out.
"As the story begins, we're finding that a lot of the settlers who were displaced from the flood at the end of season 3, are moving into Hope Valley," Erin says. "Elizabeth has sort of made it her mission to make this Christmas the 'Best Christmas Ever' for everyone and to make sure that everyone has a warm, cozy home in Hope Valley and that everyone gets toys."
"She really just wants to make it special and luckily, Jack, Bill and Abigail, are all on board and the rest of the town is coming together to help with that. Things don't go exactly as planned, because... why would they?" Erin laughs. "We sort of see the town come together even more just to make it the perfect Christmas in Hope Valley."
"It is just the most perfect way to gather with your family, or sit in a room by yourself with some popcorn and some chocolate," she reasons, "whatever you want to do on Christmas night and get into the spirit. It's all of your favorite character's back together again, celebrating Christmas. It's a town coming together. We're really celebrating community and being there for each other." It sounds like it's just the kind of movie "Hearties" have been waiting to see!
See a sneak peak here: http://www.hallmarkchannel.com/when-calls-the-heart/videos/preview-when-calls-the-heart-christmas
In order to have the movie ready to air on Christmas Day, filming takes place months in advance. Erin confesses that it can be tricky getting into the Holiday spirit, but this talented cast and crew find a way. "It always seems to work out this way, that you are filming your Christmas movies in Summer." Erin tells us. "It was such beautiful weather in Vancouver, blue skies, green grass and flowers everywhere and we're loading on winter coats and scarves and gloves and whatnots."
"You put your head where it needs to go and you just decide, okay 'It's Christmas time!'" she says, "and honestly, this was the first thing we shot this season. I think there's this kind-of energy when a season begins of 'Oh it's so good to see you again,' it's kind of like a family reunion being back together again and there's a spirit and an energy that comes with that that I think lends itself very nicely to filming a Christmas movie."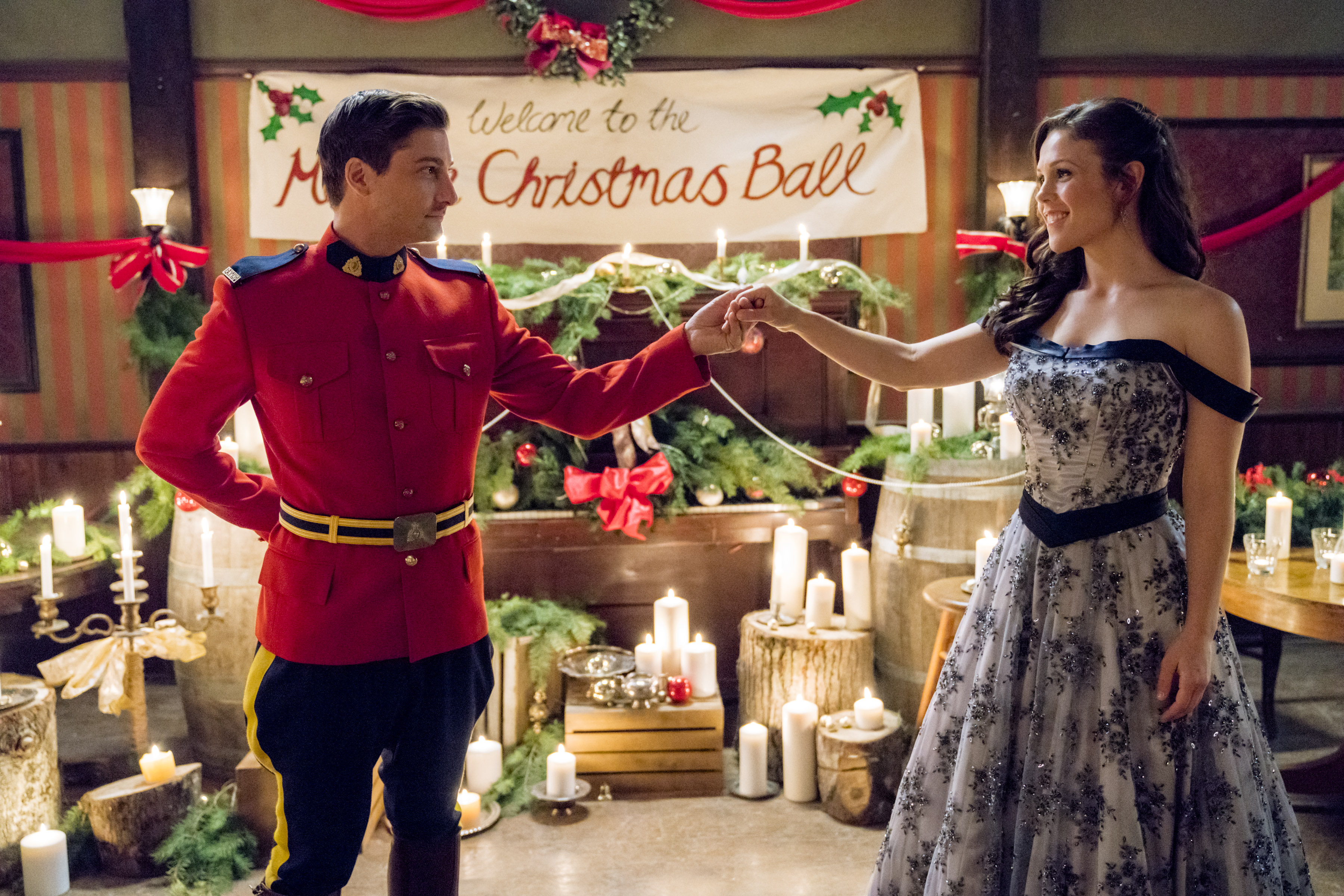 As for her holiday plans, slowing down long enough to watch a good Christmas movie on Christmas Day sounds just fine for the busy actress who just finished filming Season 4 a couple of weeks ago. "I think I'm going to be getting some sleep!" she replies, when asked about her holiday itinerary. "I'm still catching up after a very long and draining season. I love [filming] but there isn't very much sleep involved."
"I'm trying to avoid over-indulging is what I would say" Erin continues. "I've been spending a lot of time with butter and sugar, just too much! I really love baking around the holidays and I've been doing my fair share of that but I need to just take a step back for a moment. And just being around family, that's one of the best parts of the Holiday season I think!"
Is Erin one of those early shoppers that is finished months in advance or one of the last-minute types? "It's a little of both really. Here's the thing, being in Vancouver, and then flying to see family, I can't really do a ton of shopping in advance and then pack it all up, so... on-line shopping is your friend. Homemade gifts are always nice, like those kind of gifts from the heart. Much like Elizabeth tells Albert or 'Pockets' in season one when he carves her that little bird... just to bring it back around," she smiles.
We know a ton of Erin's fans will be glued to the TV to find out what's next for "Elizabeth," "Jack" and the "Hope Valley crew" and asked if Erin has any messages she wanted us to pass along to them?
"Watch 'When Calls The Heart Christmas!'" she giggles, before getting serious. "Really, just have a wonderful time with your loved ones. I hope that the celebration of Christmas, or Hanukkah or whatever holiday you celebrate, I hope it's a culmination of a wonderful year and that you're surrounded by those you love and those who love you back!"
Click on the photo below for a ton of pics from the Christmas movie!
Gather your family and friends and enjoy a sweet, holiday special together on Christmas night. "When Calls the Heart Christmas" airs at 8:00PM on Halmmark Channel!
For more on "When Calls the Heart," visit http://www.hallmarkchannel.com/when-calls-the-heart
Find out more about Erin by following her on Twitter at: http://www.Twitter.com/ErinKrakow
Be sure to check your local listings for Erin's Hallmark Christmas Movies, "Finding Father Christmas" and "Cookie Cutter Christmas."
Images Provided by: Hallmark Channel