The Disney Channel Premieres It's 100th DCOM - "Adventures in Babysitting!"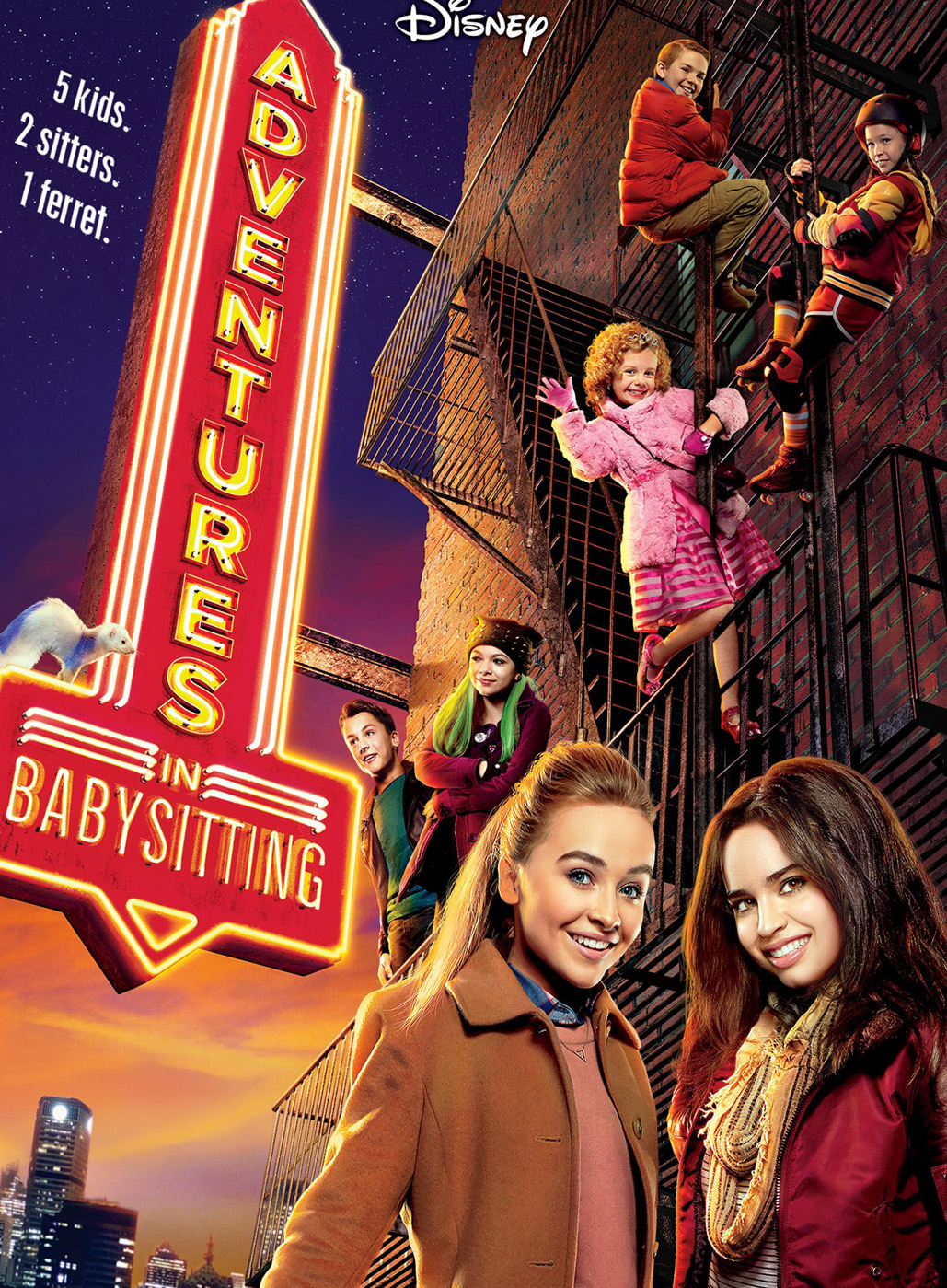 Sabrina Carpenter and Sofia Carson Lead Young Charges on a Grand Adventure!
The Disney Channel has a long history of creating original movies that leave a lasting impression on us (think the Cheetah Girls, Lemonade Mouth and High School Musical!) and creating mega-superstars like Zac Efron and Vanessa Hudgens. Its 100th DCOM is sure to carry on the tradition. A new take on the popular film from the 80's, "Adventure's in Babysitting" follows two babysitters with wildly different styles through one unforgettable night.
The film features two of Disney Channel's biggest stars, Sabrina Carpenter from "Girl Meets World," and Sofia Carson who plays "Evie" in another DCOM that took the TV world by storm called "The Descendants." The two talented actresses work well with a fun supporting cast of up-and-coming actors like Max Gecowets, Nikki Hahn, Jet Jurgensmeyer, Mallory James Mahoney, and Madison Horcher.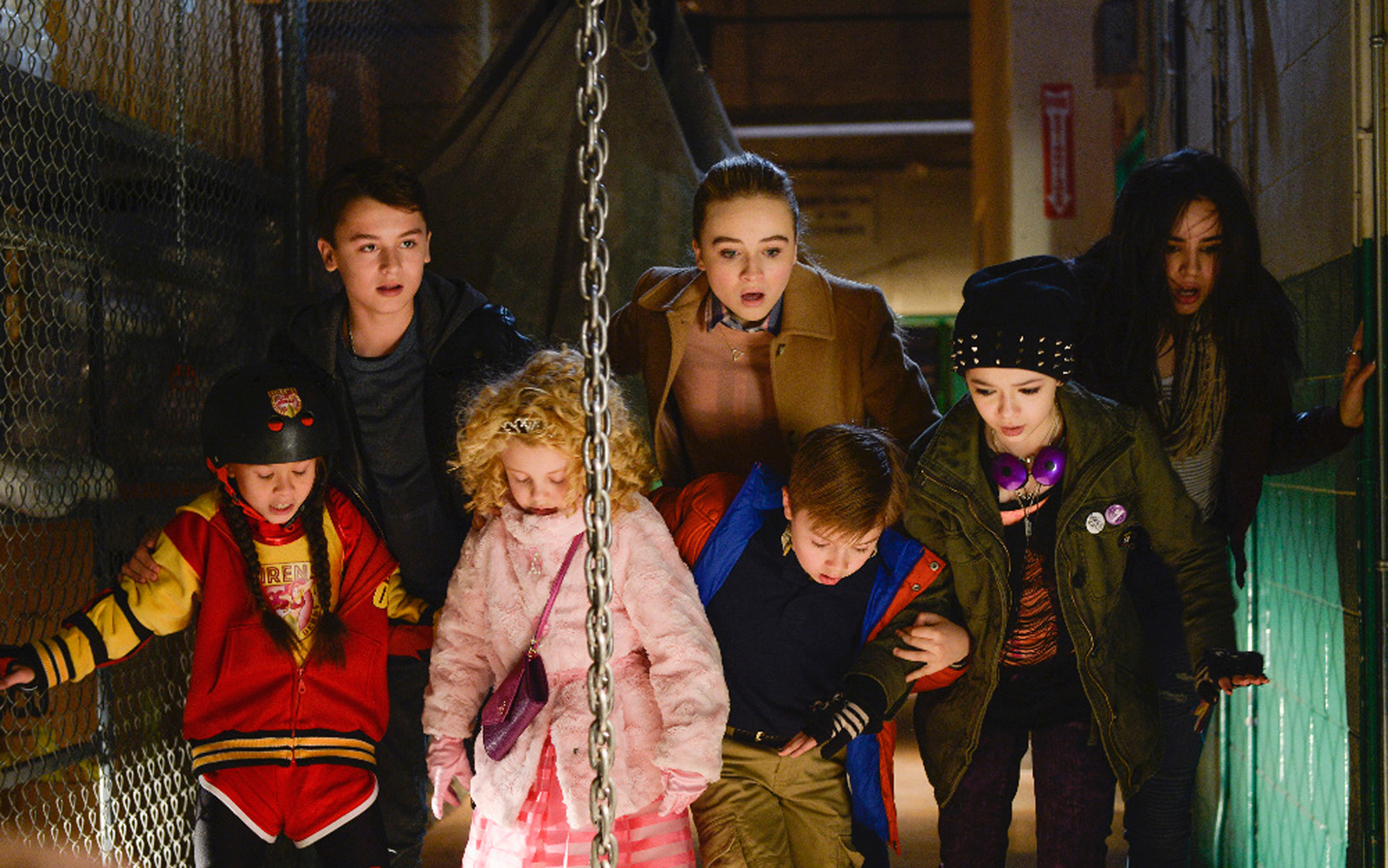 We talk with Jet about making the movie, surprising his co-star, and what he considered the best days of filming. Be sure to read all of that below!
See the trailer here:
Don't forget to tune in to "Adventures in Babysitting," Friday, June 24th at 8:00PM!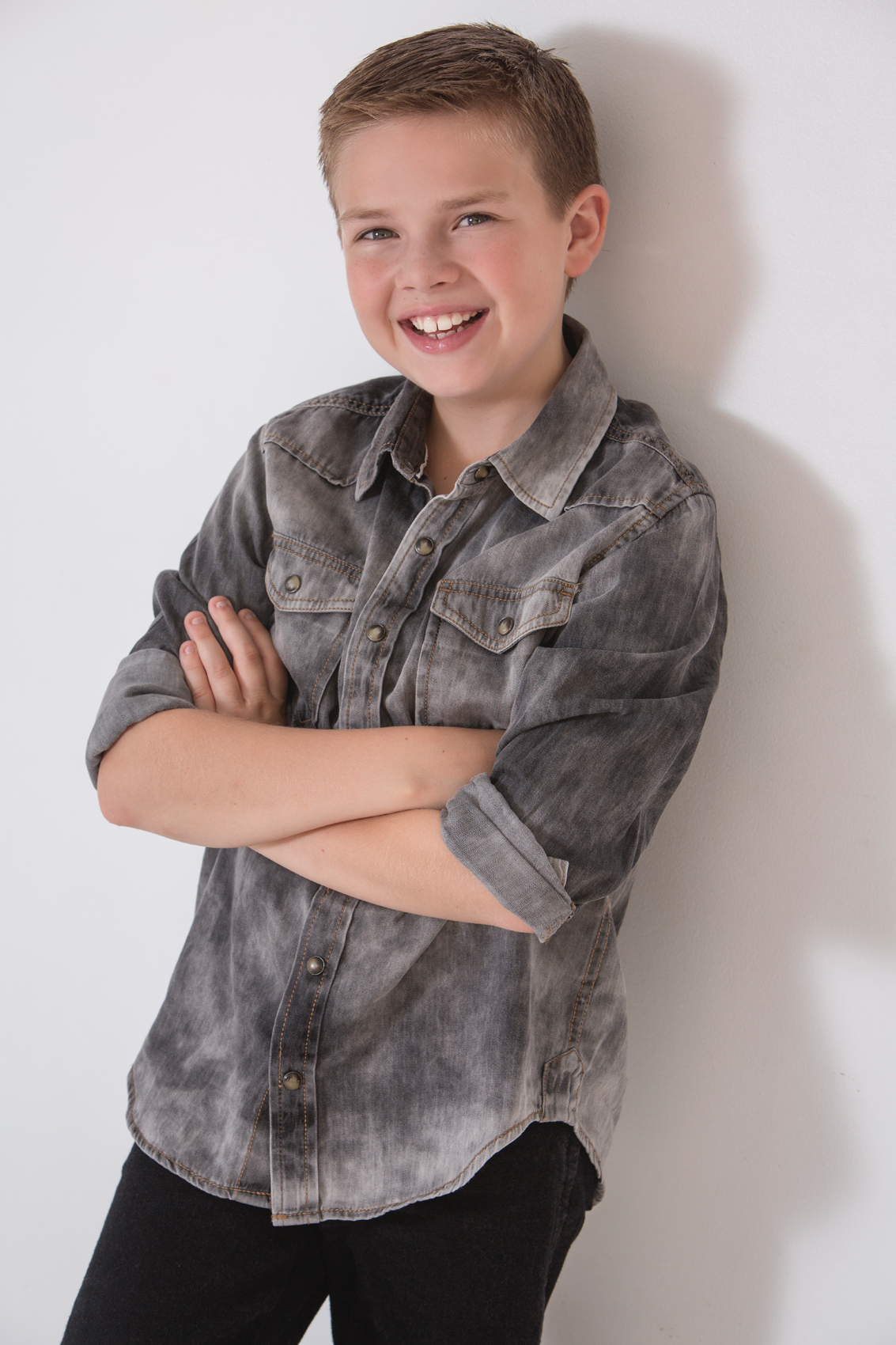 Jet Jurgensmeyer's Acting Adventures Leads Him to "Babysitting!"
By: Susan J. Yeager
Jet Jurgensmeyer loves being an actor and he's built quite the resume to prove it. At just 11 years old, he has already appeared in movies like "Woodlawn," "The Little Rascals Save the Day," and "American Sniper." On the small screen, he can be seen on episodes of "Austin and Ally," "Hot in Cleveland," and "Grey's Anatomy." Did we mention he also does voice over work on shows like "Special Agent Oso," "Bubble Guppies" and "Shimmer and Shine?" He has certainly been busy!
Next up for the hard-working young man is a turn on the Disney Channel's 100th Original movie, an updated version of the 1980's film "Adventures in Babysitting." "It's a great movie for the whole family!" Jet tells us. "I think everyone that watches it is going to fall in love with it."
"There's so many different characters that everybody that watches it, should be able to relate to one of the characters," he explains. "And be able to relate to what they're going through. They might even be able to relate to multiple characters in the movie. It shows even if you are different you can still work together."
The movie starts off when Jenny, a responsible teen and Lola, a more carefree type, accidently swop phones and Lola talks one of Jenny's babysitting clients into letting her watch their children. Jenny was unavailable because she already had a babysitting job that night. Jet fills us in on a little more of the action.
"To start off, one of the kids sneaks out to go into the city for a concert and all the other kids have to go find him. It sounds pretty simple right? Except for when bad guys and the police come in to play. That's not good. So they end up running through the city, they find the kid, except now they got these bad guys on their tail, so they have to get rid of these bad guys and the police, they end up going to a police station. Now, they're just like, 'Oh my gosh! This is the craziest night of my life!' That's basically what everybody's thinking. "
Where does Jet fit in to all of this? He plays "Bobby Anderson." "Bobby is a want-to-be chef, so he is always coming up different concoctions," Jet says, when asked how he would describe his character. "He knows some ingredients that I'd never even heard of until we did the movie. A lot of the time he'll do like things that are like, 'Oh come on, you should have known better than that.' He's kind of a comedian."
"He's the kind of guy if they're running from like the bad guys, he won't understand what they're doing. He'll be like, 'Huh? What's happening? What are we doing?' And then he'll be like, 'OH! Okay, we better run.'" Jet continues. "Basically, he's just always looking for food. That's what's on his mind. He's looking for different ingredients. He'll take candy bars, he'll take peanut butter, he'll take spaghetti and put it together and call it French Devine. He'll think it's something amazing. That's basically what Bobby is."
Jet admits that from the get-go, this is one of the parts that he really wanted to land. "I got the call that we were going to do the audition and they had sent the script along, so I read the script. And I said, 'Oh my gosh! I want this part so bad! I Love this part.' I went in to the audition and then I went back home and waited. They called me in for a call back. I went back in for the Disney executives. Then I went home and waited again while they went through all the different call backs and their process of thinking who to pick. My agent and manager called me, which is usually a good sign, when they both call. They said, 'Well, you'd better get ready to back your bags, cause you're going to Vancouver to film 'Adventures in Babysitting!'' I started jumping up and down! Dancing! Screaming! I was so excited! As soon as I read the script, as soon as I finished, I said 'I want this part!' It's a funny role. I really liked Bobby.
"It's funny," he reasons, "because he's a want-to-be chef and my cousin is a chef. So I'm constantly in the kitchen with my cousin. He's always teaching me how to cook different things. I love to cook. So I was like, 'Oh my gosh, this kid is like me.' It's just the best role. I want this role! I was lucky enough to get it. I had the best time while we were up in Vancouver."
Once the role was his, it was time to get to work, creating a character that would stand out to audiences watching the movie. "It kind of said a lot about him in the script," Jet says about piecing his character together. "This kid is quite a bit like me. He likes to cook. He likes a lot of different types of food. He's not afraid to eat anything, usually kids are picky but Bobby's not and I'm not. One of the things that I do when I get role is... I think about the characters and I imagine 'is this something that he would do?'"
"It especially helped when all of us cast got together with John, the director, and we talked about each other's character and figured out what they were like. Especially, when we were doing a scene, I would ask John, 'Hey, do you think Bobby would do this?' How would he say this line?' That's one of the ways I really figured out how Bobby would act was from John helping me and telling me, 'This is how I pictured Bobby.' Then I would say, 'Okay, this is how I pictured Bobby.' We put it together and now we have Bobby Anderson. "
The cast is made up of some very familiar faces to Disney Channel fans like Sabrina Carpenter from "Girl Meets World" and Sofia Carson from "Descendants." How did Jet like working with this cast? He can't say enough good things about them. "Oh my gosh!" he gushes. "I can't explain to you how much fun we had while we were in Vancouver. We all got along so well. It was great! We hung out every night, no matter what time it was, we were all together. We still hang out to this day. It was the best experience and I will never forget it. "
Speaking of memorable, what were his favorite scenes to film for the movie? "There's actually two scenes. One of them would be the rap battle, when we filmed the rap battle in the movie. That was the best. We had to go practice with these choreographers for some of the dance moves that we did. It was the best time seeing Sabrina and Sofia have to lip sync to themselves because they had already recorded it."
"It was funny because when we did the read-through with everybody, when it got to the rap battle scene, they had already recorded the rap battle, Sabrina and Sofia, not with us kids. They played it for everybody so we'd get a feel for what the rap battle was going to be like. We loved it from the minute we heard it. That was one of the best days."
"Another one would be, I came in a little later then everybody because I was filming a scene where I kind of take over this big kitchen, with all these chefs, I act like I am the head chef. Bobby just schools everybody on how well he can cook. Everybody's like, 'Oh wow! This Chef guy is amazing!' but nobody out in the crowd knows that it's a kid. That was actually a really fun day! John was throwing different things at me while we were filming like, 'Okay, now do this!' Take this and pick this up. Throw this over your shoulder. "It was fun for me and I bet you it was fun for Bobby because this was one of his dreams come true."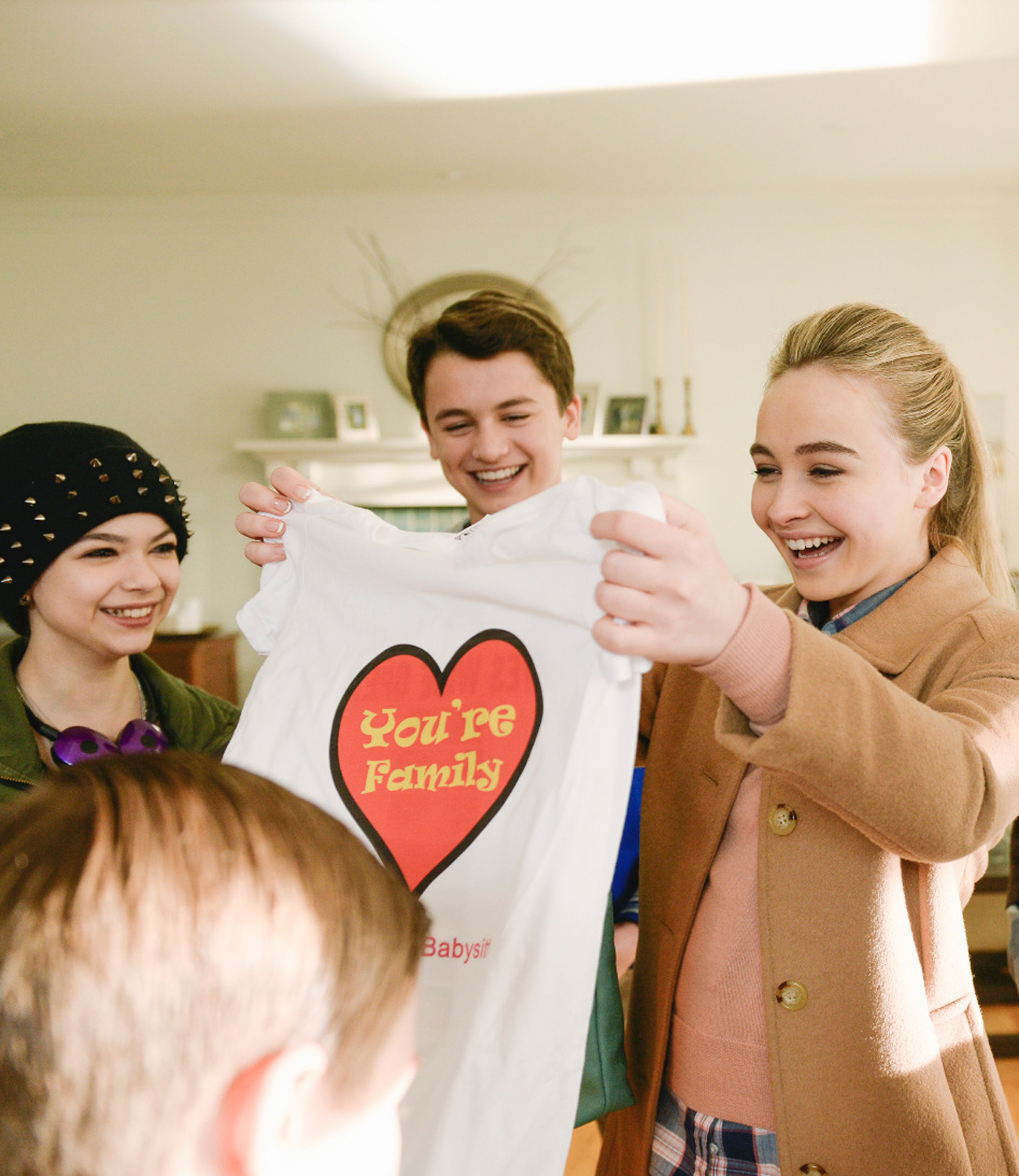 We wondered if Jet got to keep anything from the set as memento from his time on the movie and as it turns out, one keepsake came as a special surprise for one of his co-stars. "Sabrina's first album, 'Eyes Wide Open,' came out while we were filming in Vancouver. So all of us kids, we surprised Sabrina. When she came to set, her trailer was filled with balloons and a sign that said 'Congratulations.' We had presents for her."
"Then when we went to lunch, there was a cake that looked like a record and it said, 'Eyes Wide Open by Sabrina Carpenter' on it. She LOVED that. Another thing we did, we were doing this scene, it was supposed to be in the beginning of the movie. Sabrina does her thing and everybody else comes into the shot. Sofia has the next line, but doesn't say that line, she says something else. And [Sabrina's] like, 'What? That's not your line!' So she thought everybody blew the whole scene. We all came out and surprised her. We had a shirt made for her that said 'Eyes Wide Open: From Your Family.' We had a record case, like a vinyl, it had 'Eyes Wide Open' on the top, and we had all of our eyes on the top of it, on the cover. So it was like, 'Eyes Wide Open.' So we gave her one of those and everybody else in the cast got one. So we all still have it. It's actually sitting up in my room. I keep it out so everybody can see it!"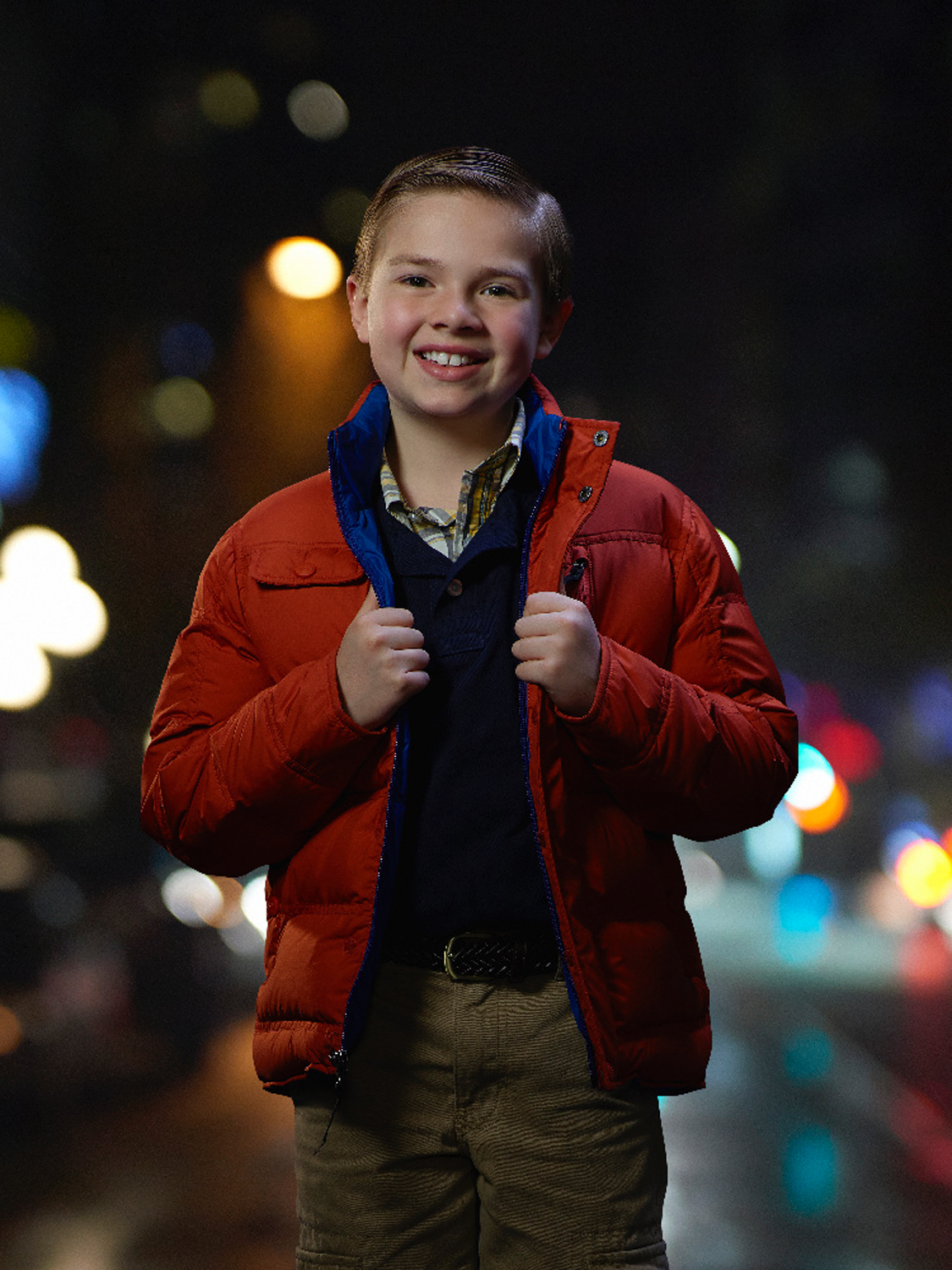 He also confesses there was one wardrobe item he would have liked to have kept. "Bobby wears a coat in the movie and it was orange. Well, it just so happens that orange is my favorite color. I was like 'Oh my gosh, I have to buy this coat somewhere.' I never ended up getting it."
The coat might have slipped through his fingers but acting roles seem to be one thing the actor is racking up. We asked Jet how he got started in the first place.
"I actually started out in Nashville, Tennessee. My parents owned a restaurant. So I started out singing and performing on stage. We had some friends who were like, 'You should try acting.' I tried it. I got an agent in Nashville, who I still have, and I LOVED it. I've done it ever since. It's the best. I love meeting new people, I love playing new characters."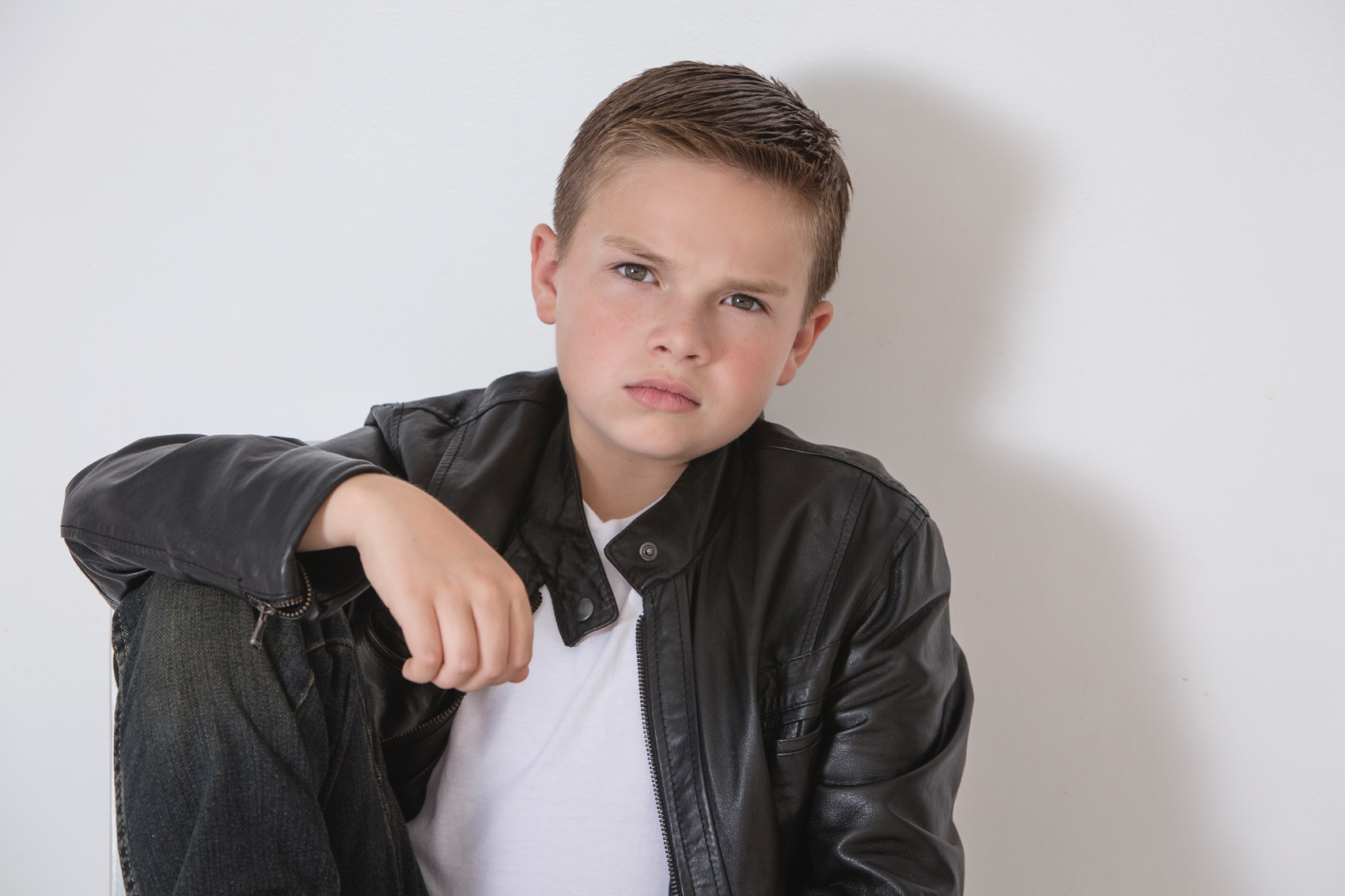 "My agent in Nashville said, 'I have some people in L.A. that you should go out and [meet].' I came out here and met my manager and another agent which I have in L.A. now. I got along with them so well, I still have them today. "
His agents sent him out on auditions and before he knew it, he was on film and TV sets, bringing a whole slew of different people to life. Does he have a favorite role so far?
"That's a tough question," Jet admits. "I've been really fortunate to play so many different types of characters. I love every character I play. They're all different and I love them. I played 'Spanky' in 'The Little Rascals.' That was one that I don't think I will ever forget. 'Spanky' is a little chubby and I had to wear a fat suit, so I'll never forget how hot I was, working in that fat suit."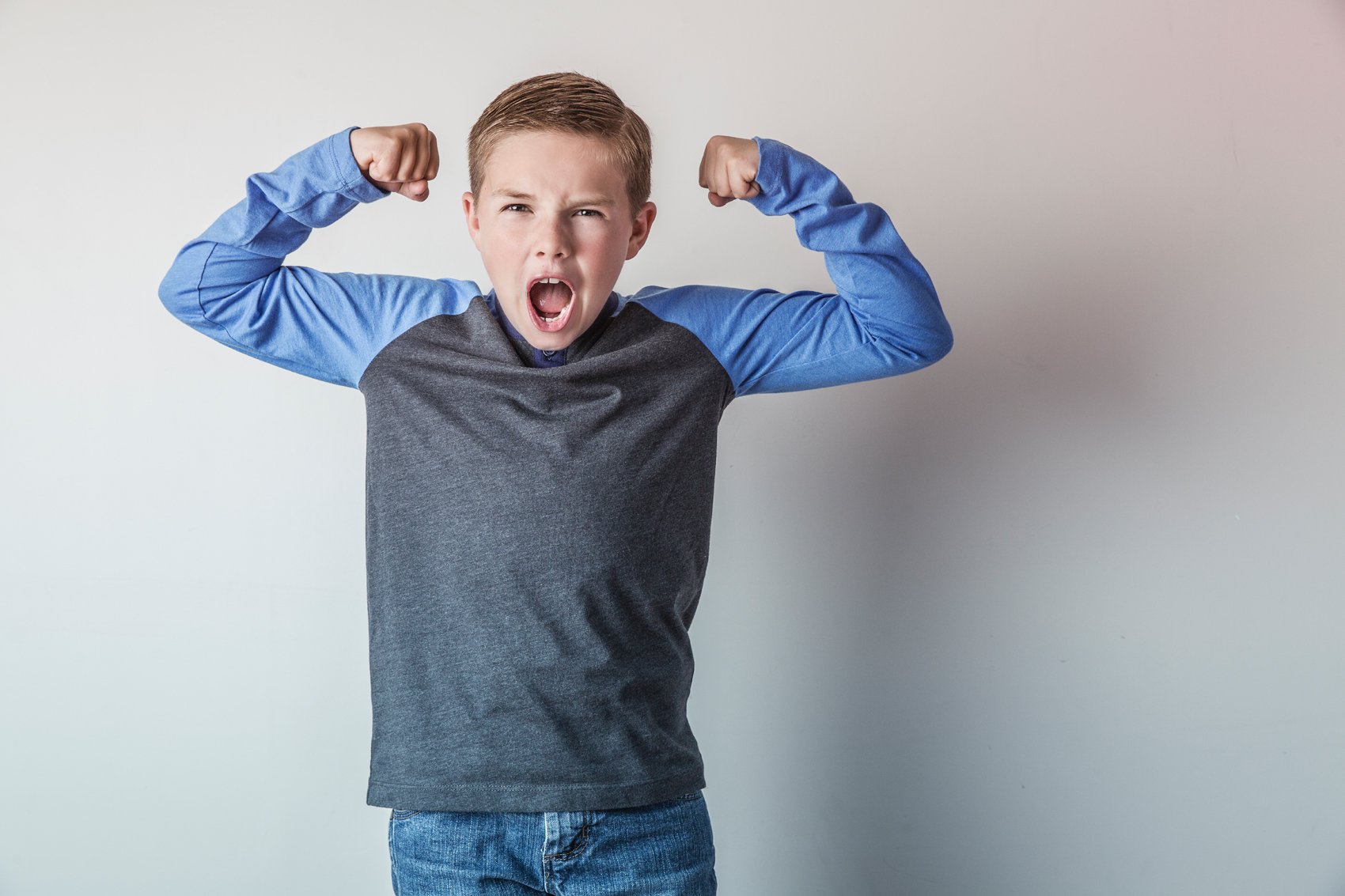 "Another one I don't think I will ever forget is when I played 'Todd Geralds' in 'Woodlawn.' That was a lot of fun to film. It was a great message in the movie. I love being able to say that I was part of such a great movie."
"I will definitely say 'Adventures in Babysitting' playing 'Bobby Anderson.' I will always remember playing him."
"I just finished up a movie, a couple of weeks ago, and it was called 'Legends of the Hidden Temple' for Nickelodeon. I loved filming that movie too! We all got along really well. Colin Critchley plays my brother in the movie, we got along so well, we hated to see each other go, cause he lives in New Jersey. We're on totally opposite sides of the country. We see each other on Facetime all the time but it was hard to say goodbye. I definitely loved filming that too!"
When he's not hard at work on a film or TV set, Jet is fairly regular guy. "I play soccer and basketball. I like to sing, dance and play guitar. I actually consider acting as something fun. Most people consider it as a job but I don't. I consider it as going out there and having fun because it's something I love to do. I'm definitely going to say acting. Another thing is being with my family, and friends and going to our farm in Missouri and hanging out with my family that's there, riding horses. I love doing all those kinds of things and being with my family."
He is very passionate when it comes to acting and encourages anyone who might be interested to give it a try. "If it's something that you want to do, you should definitely try to do it. See if you like it. Some people might think it's cool but when they actually do it, they might say 'Oh no! This is boring!' If you really want to do it, you should definitely try it. You never know what will happen on a set. You may make friends for life! Have fun with whatever you are doing and make the best out of it. Go out there and have some fun!"
As our conversation with the friendly, energetic, young actor comes to a close, we ask about being a part of the legacy on 100 Disney Channel original movies. "It's definitely something I will never forget," Jet says sincerely. "Even to this day, I watch Disney all the time. I've watched Disney since I was really little, watching Disney, Jr. and now actually watching the regular Disney Channel. Watching Sabrina on 'Girl Meet s World' and Kevin Quinn who's in the movie on 'Bunk'd' and Sofia who's in 'Descendants,' watching all of those people and being able to say 'I'm on the Disney Channel.' Being able to say, 'I know these people. These people are like brothers and sisters to me.'"
"It's really cool but at the same time, I'm still a regular kid. I still have to do school. I have to take tests. I still have to work hard, but it is something I definitely think about, 'Wow, I've grown up watching Disney and now I'm actually part of Disney.'"
You can see Jet and his co-stars in the hilarious updated version of "Adventures in Babysitting," beginning June 24 at 8:00PM on the Disney Channel.
Keep an eye on Jet as he is one dedicated actor whose star is certainly on the rise!
Jet's Photos by:Bobby Quillard Photographer
For more on "Adventures in Babysitting" visit http://disneychannel.disney.com/adventures-in-babysitting
Our DVD Review Who Knew Babysitting Could Be So Exciting? The Disney Channel's 100th Original Movie, "Adventures in Babysitting" Rushes to DVD!
It's anything but a quiet night at home with her young charges for Jenny Parker (played by "Girl Meets World" star Sabrina Carpenter). It all starts when a wild acquaintance, Lola ("Descendants" star Sofia Carson), pretends that Jenny recommends her to another family who needs a babysitter. When one of the kids sneaks out to go to a concert in the city, Jenny and Lola must team up to find him before the parents return from their night out.
Anything that can go wrong... does. What should be a simple trip in to the city, turns into a non-stop, action-adventure ride complete with bad guys, police chases and one epic rap battle between the babysitters. Nobody ever said that babysitting was easy!
Get your copy on DVD and see hilarious outtakes from the film! You also receive a magnetic photo frame that features some helpful hints for all the baby sitters out there.
Here are a few links to enjoy more behind-the-scenes looks, clips and a music video from the movie!:
Pick up your copy where home entertainment is sold, or you can order on-line here:
Follow Sabrina on Twitter: http://Twitter.com/SabrinaAnnLynn
Follow Sofia on Twitter: http://Twitter.com/SofiaCarson
Follow Jet on Twitter: http://Twitter.com/JetJurgensmeyer