In the Spotlight
Music
Upcoming Releases
Music Video Spotlight
Selena Gomez Partners With Zedd to Create "I Want You To Know!"
It's a song you'll definitely set on replay! Selena Gomez teams up with Zedd and the result is a tune that you'll want to crank up and dance to in your room, or your car, or your kitchen.
The track is the first single off Zedd's highly-anticipated sophomore album coming later this year.
Check out the fun video below.
For more on Zedd visit www.Zedd.net/
To learn more about Selena visit www.SelenaGomez.com
The song is available on Itunes now!
Reviews
Imagine Dragons Delivers a Solid Second Album!!
By: Sarah Messer
Smoke and Mirrors, the highly anticipated second full release album from Imagine Dragons, is fueled with all the qualities fans love, along with some new melodies to which many music lovers from all genres will be able to relate. This album is full of hits, throw a dart and you have a new hit single, which is pretty impressive. It's hard to review because you can't single any one track to say these are the best, every song is a standout.
You have your slower songs like "It Comes Back To You," "Smoke and Mirrors," and "Dream." Each of these tracks features their own individuality that creates stinging lyrics and moody tones, all with a slow catchy beat. To call these the "slower songs" still seem to leave the description wanting as the melodies will have you tapping your toe or nodding your head to a beat.
The more "upbeat" type songs are no surprise coming from Imagine Dragons, they are known for their catchy beats and tantalizing hooks. "Shots" and "Gold" really fit the style here. It would come as no surprise to be singing out loud alone or with friends to these.
If you were a fan of "I Bet My Life," which was the first single off Smoke and Mirrors, then the songs "Polaroid," "Trouble" and "Hopeless Opus" will be your "go to" tracks. They have more of a minimalist produced sound where you get more vocals and guitar as opposed to a synthesized sound.
Smoke and Mirrors is a creative beauty that everyone can enjoy. Imagine Dragons definitely delivered with this album.
TV
What to Watch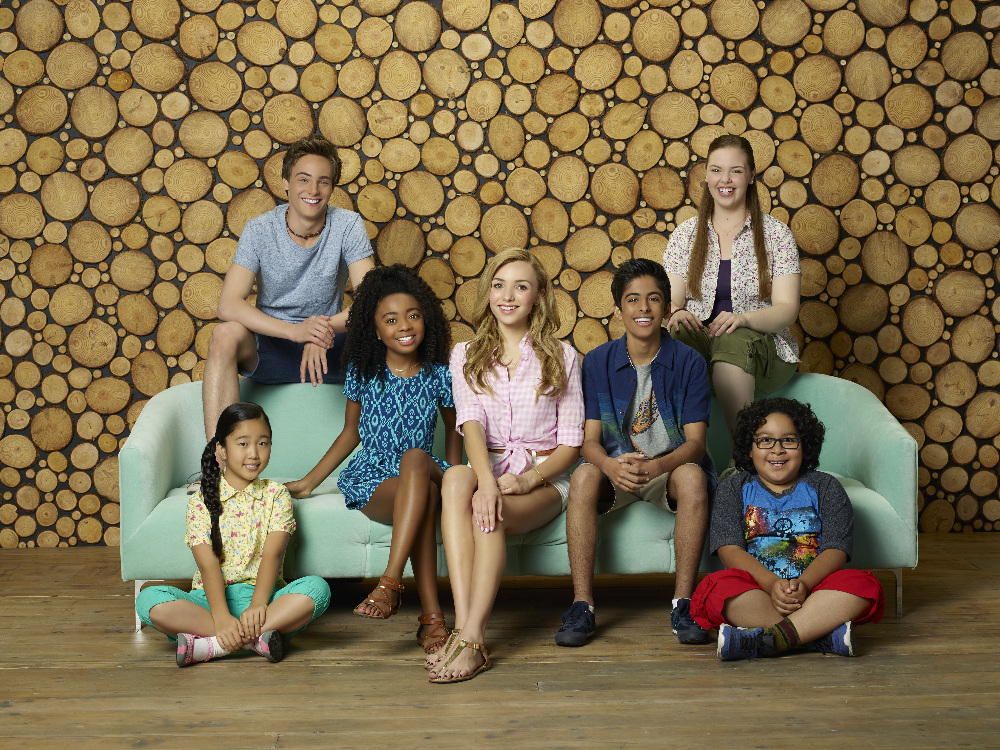 ">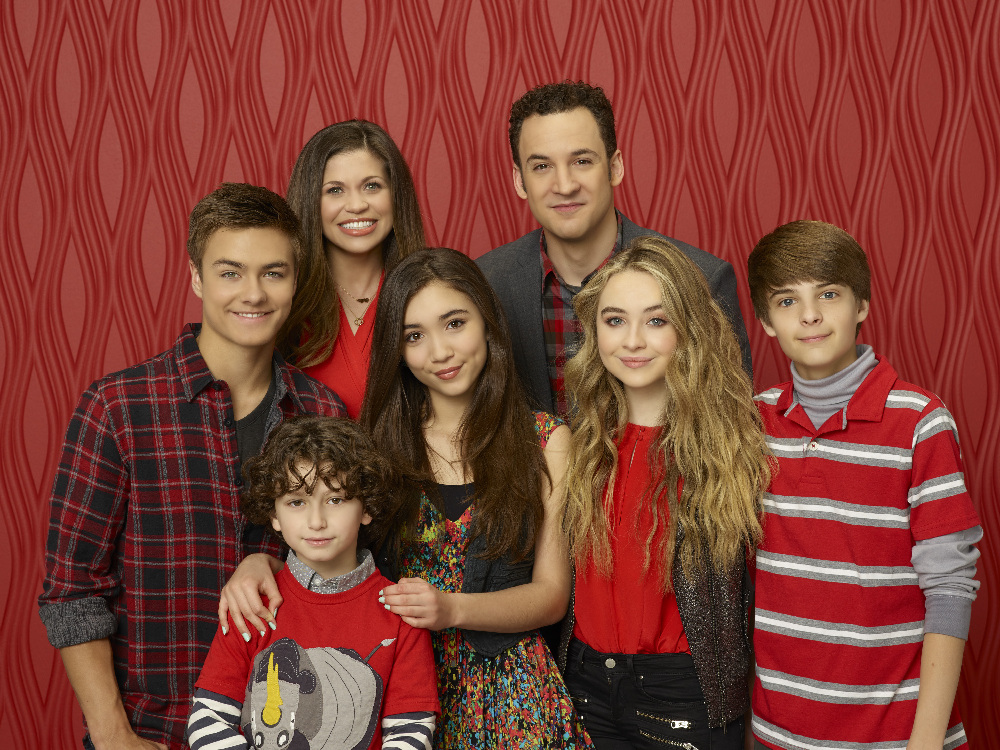 Friday, August 21 | 8PM to 9:30PM | The Disney Channel | Bunk'd – Girl Meets World – Dog With A Blog
The Disney Channel is the place to be on Friday, August 21. Three of your favorite DC shows have brand new episodes to catch!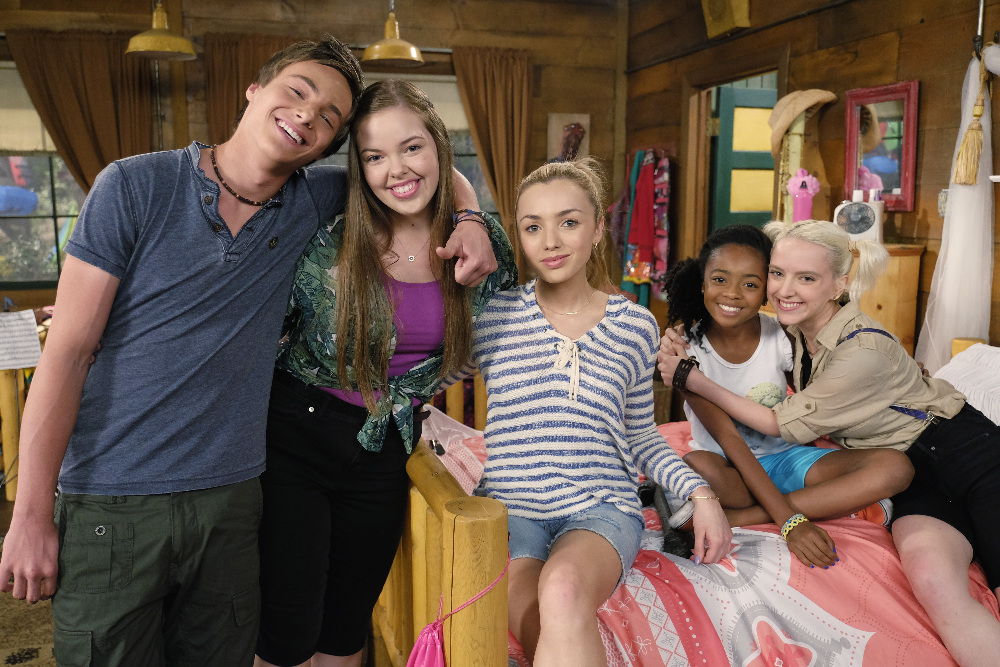 The fun gets started at 8:00PM with an all-new episode of "Bunk'd." The episode titled "Smells Like Camp Spirit" centers around Emma and Xander losing the camp spirit stick, which causes campers to have bad luck. Meanwhile, Jorge and Tiffany try to teach Ravi how to swim!.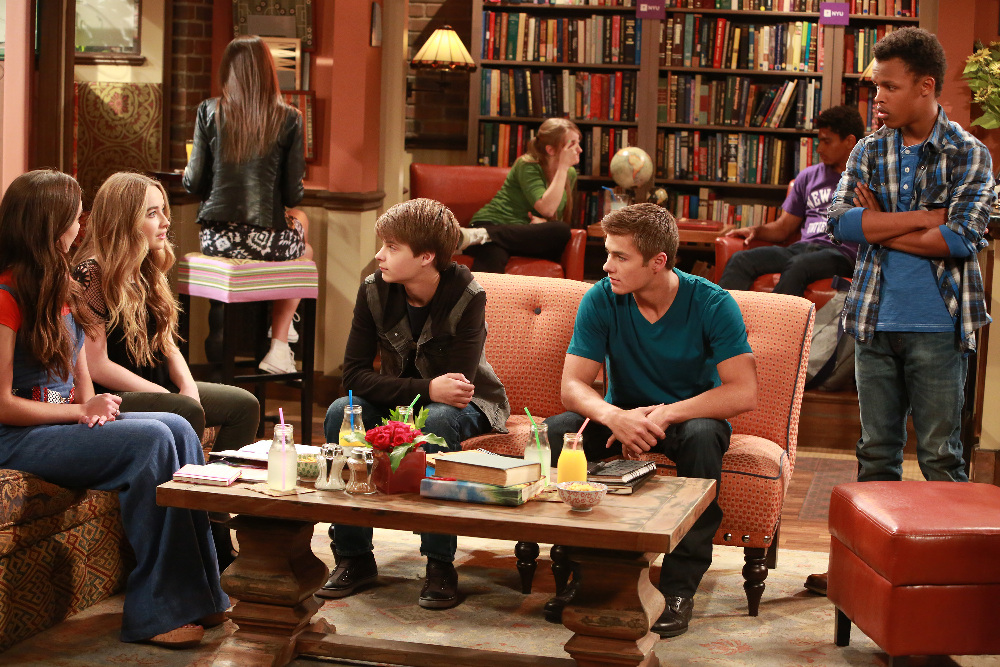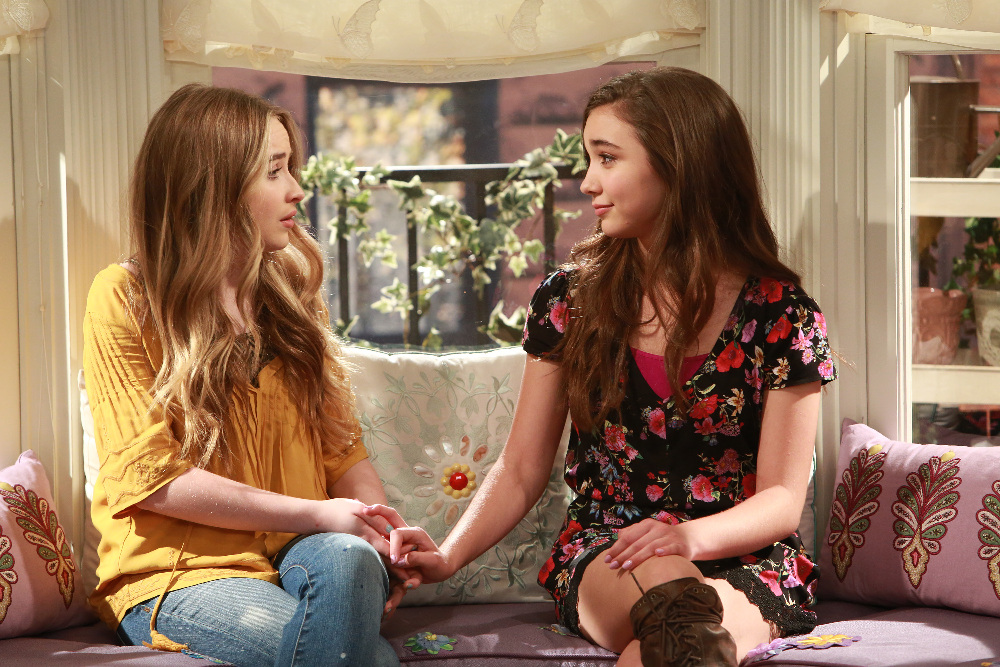 That fun episode of "Bunk'd" is followed by a "Girl Meets World" episode titled "Girl Meets Creativity." When art and music are threatened to be cut from the school, the kids have to find a creative way to convince the school board to show their value.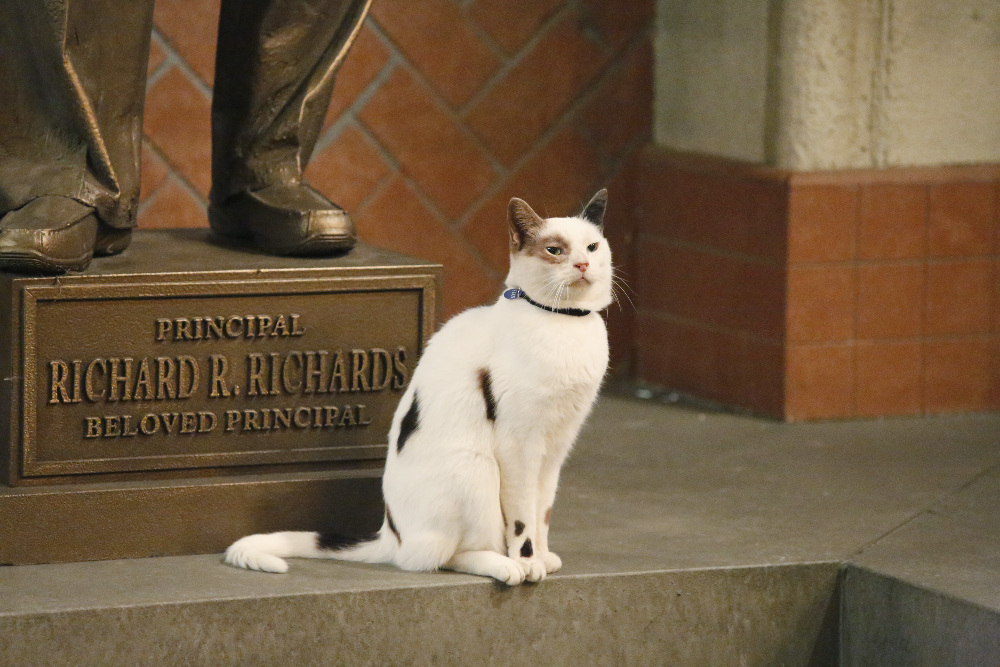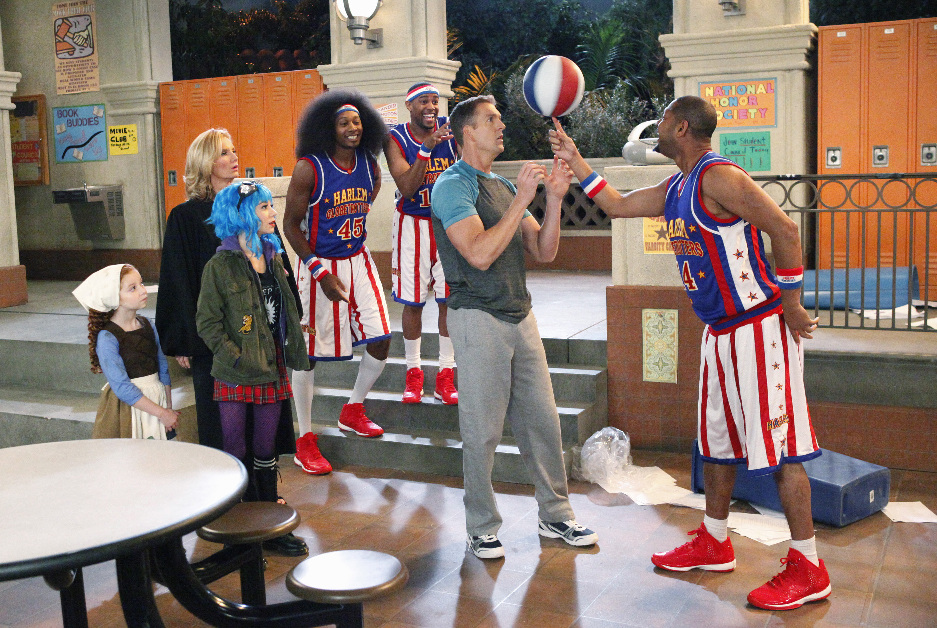 And last but not least, a brand new "Dog With A Blog episode called "Cat With A Blog" finishes the streak of new episodes and airs before a repeat episode of "K.C. Undercover." On This episode of DWAB, after accidentally ruining Ellen's new couch, Stan wishes he'd never been part of the family and wonders what it would have been like if he had been a cat instead. This hilarious episode feature a guest appearance by the Harlem Globetrotters.
Check out a ton of pics from these new episodes by clicking on the photo below:
For more on Disney Channel shows visit: Disney Channel
Photos provided by: Disney Channel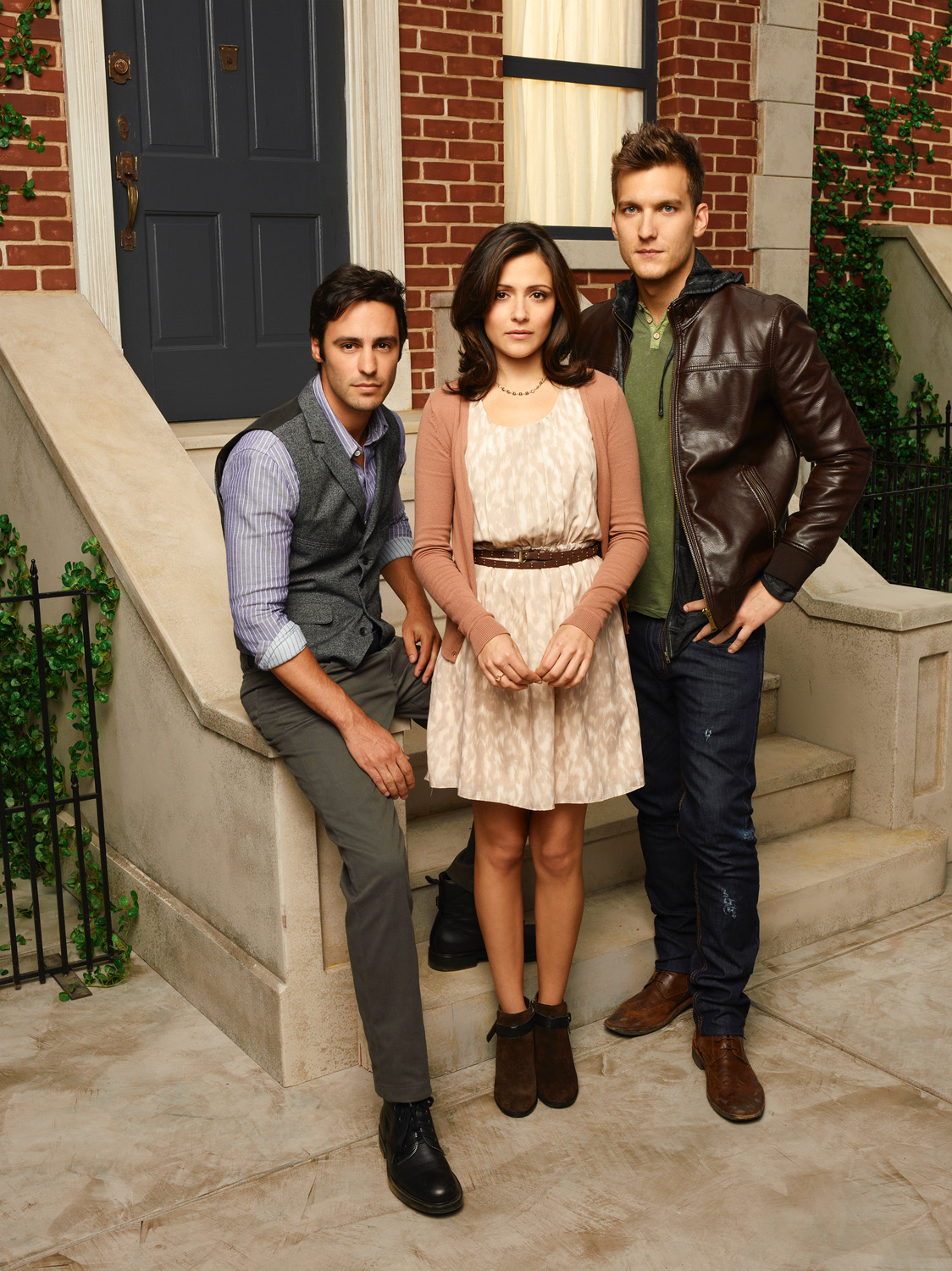 Monday, August 17 | 9PM to 10PM | ABC Family | Chasing Life
On the last episode of "Chasing Life," April and Leo had a beautiful wedding, despite having to be married in a hospital after April suffered yet another setback at their Church wedding. The Bride and Groom really didn't care though because they are madly in love and couldn't wait to be husband and wife.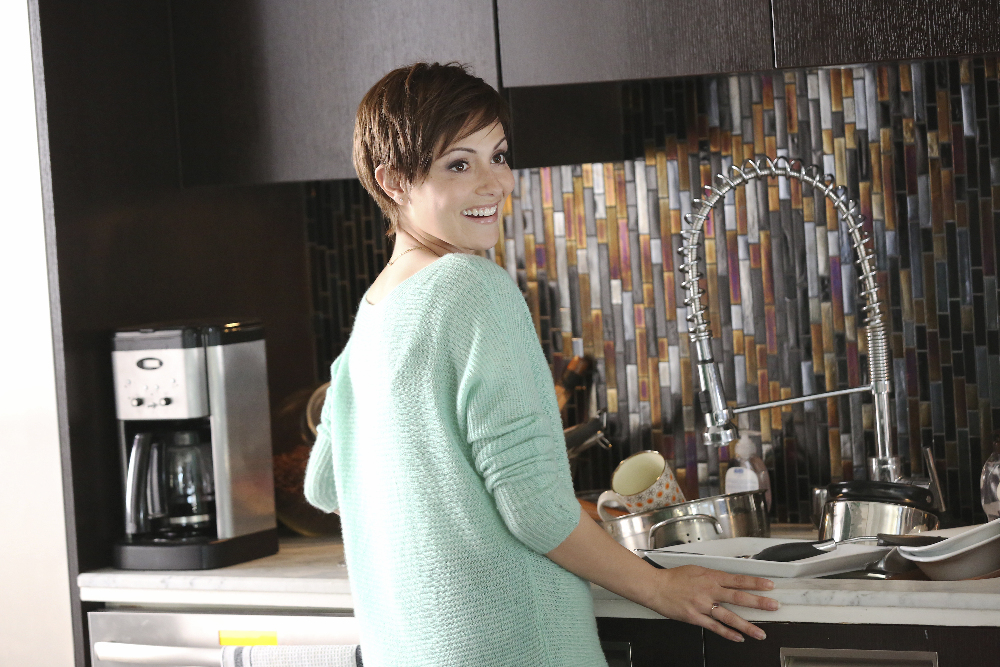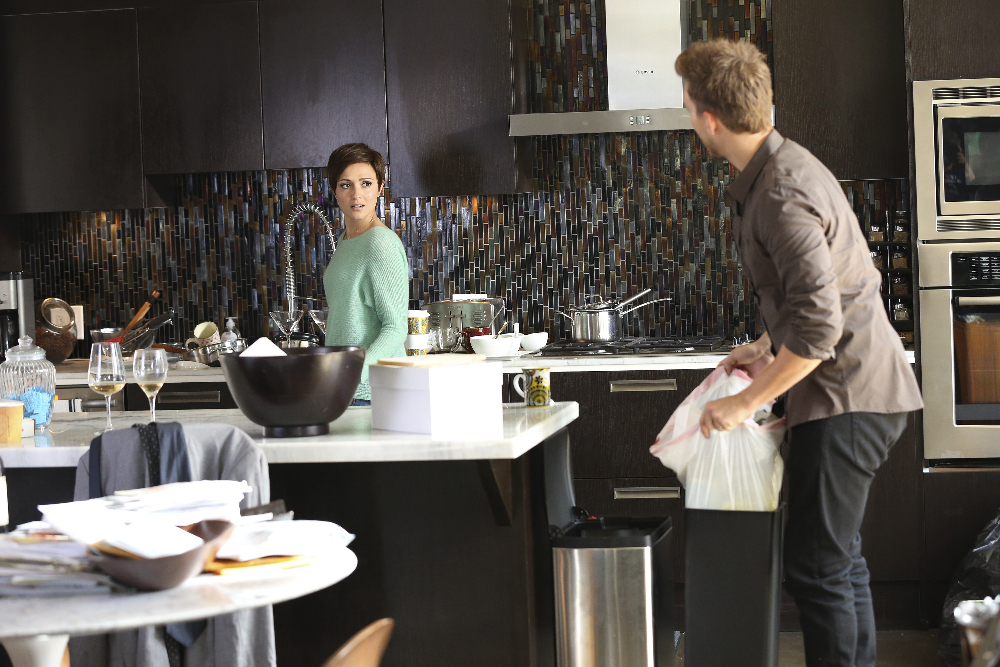 Now they begin the process of being married which is a whole new ballgame for the couple. One is more of a neat freak, while one is a little less strict with the clean-up. Routines don't always match and navigating these new waters prove frustrating and comedic for these young newlyweds.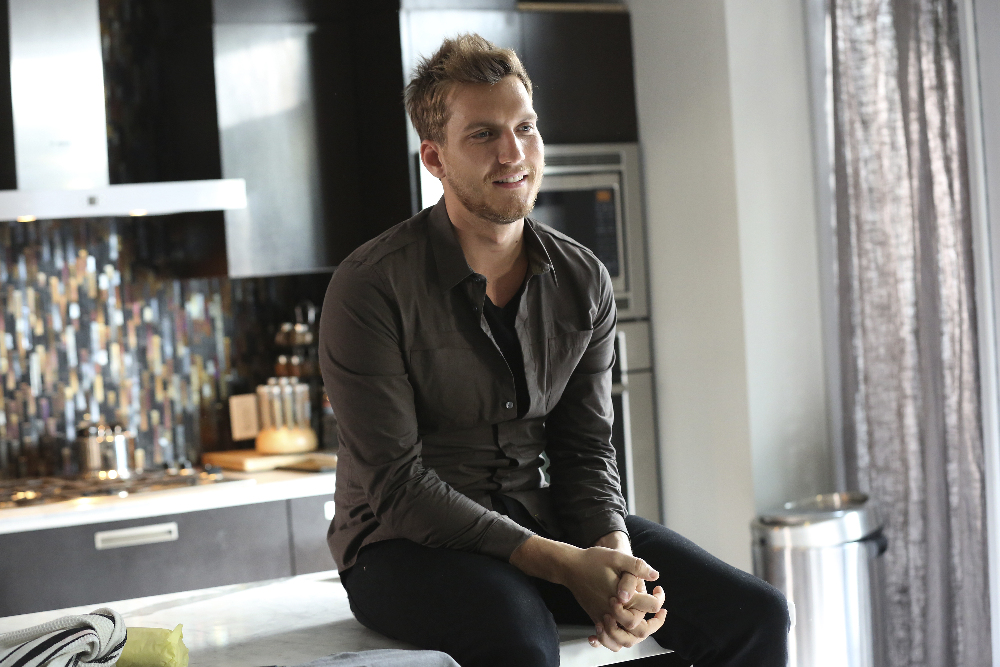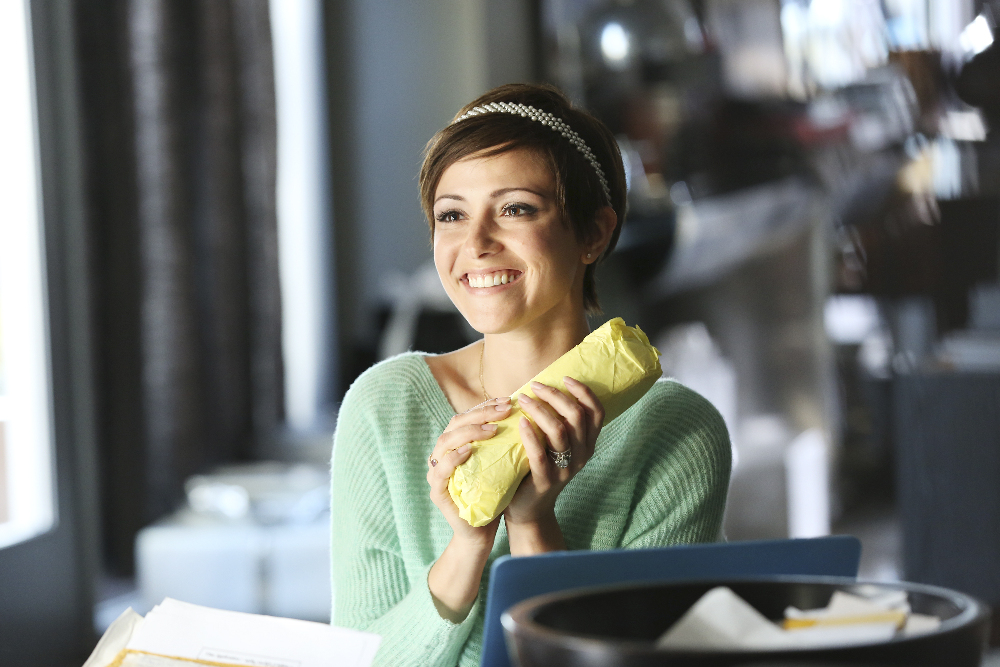 Let's cut to the chase here though. We are kind of afraid that "Chasing Life" is about to "Fault in Our Stars" us. We are really focused on April and her journey to cure this deadly disease, but maybe we should be more concerned about the tragedy that the show is hyping in the last couple of minutes of this episode, ominously titled "As Long As We Both Shall Live."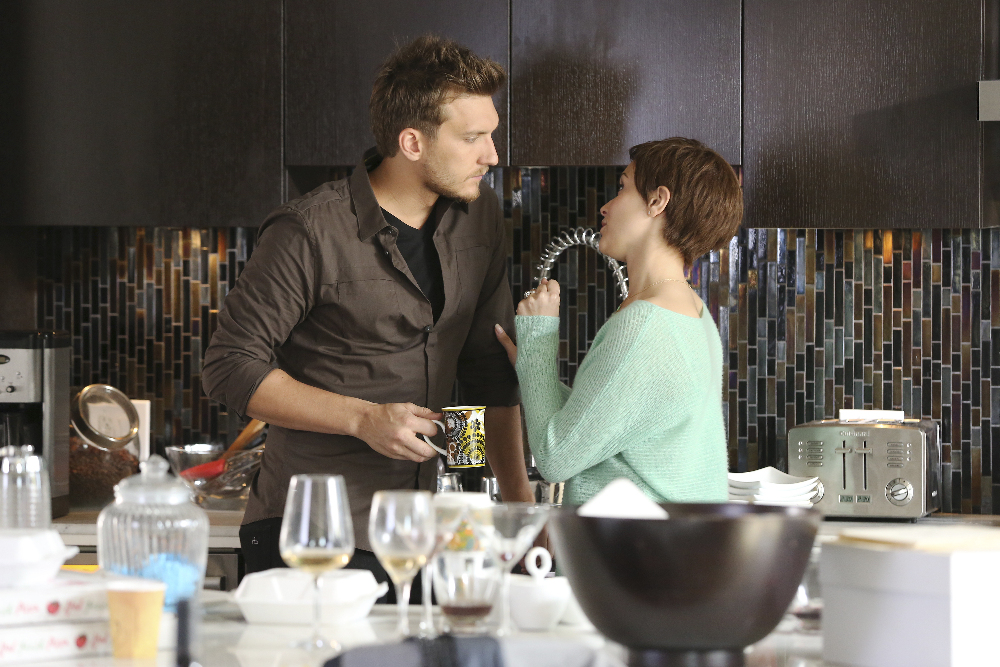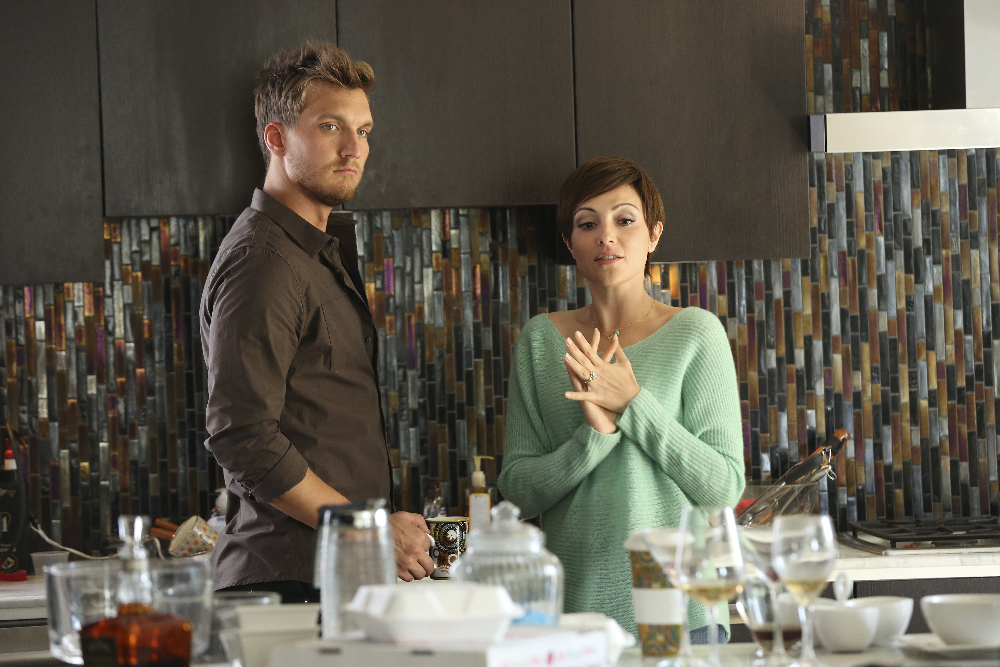 Not easing our anxiety is the fact that Scott Michael Foster (Leo) is the lead in a new show on ABC this fall called "Blood and Oil." While, yes, it is nice to think about watching Scott every week on the same show as "Gossip Girl" hottie, Chace Crawford, we can't imagine "Life" without him.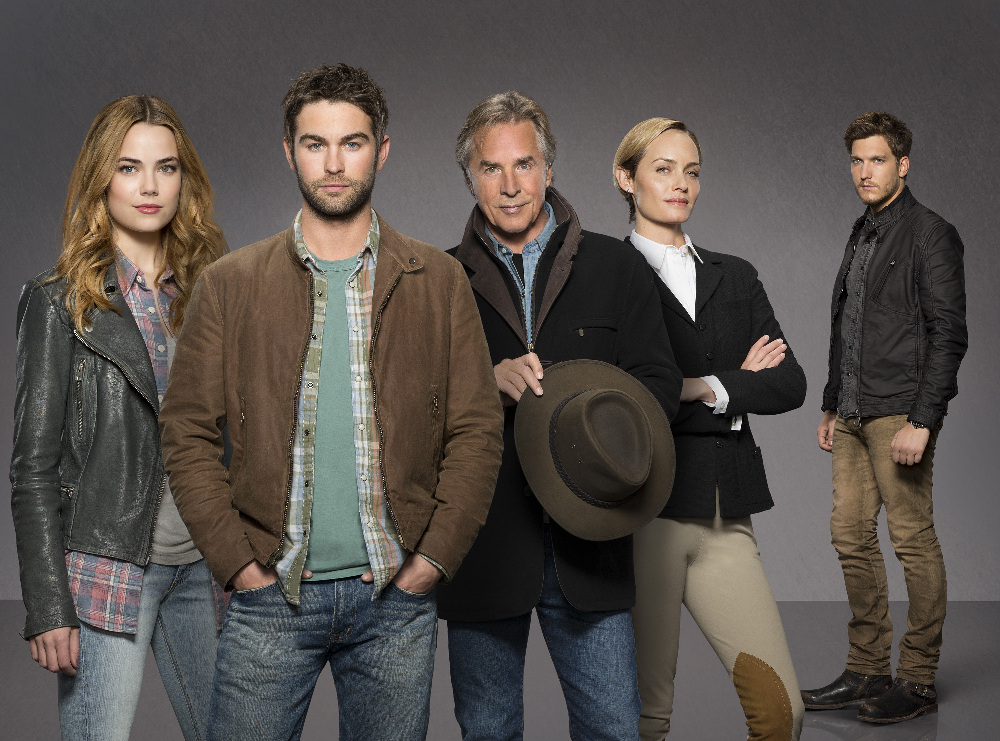 We guess everyone will have to tune in at 9:00PM on August 17th and see if everyone makes it to next week's episode. You might want to have the box of tissues handy, just in case!
Check out a couple of "Behind-the-Scenes" pictures here: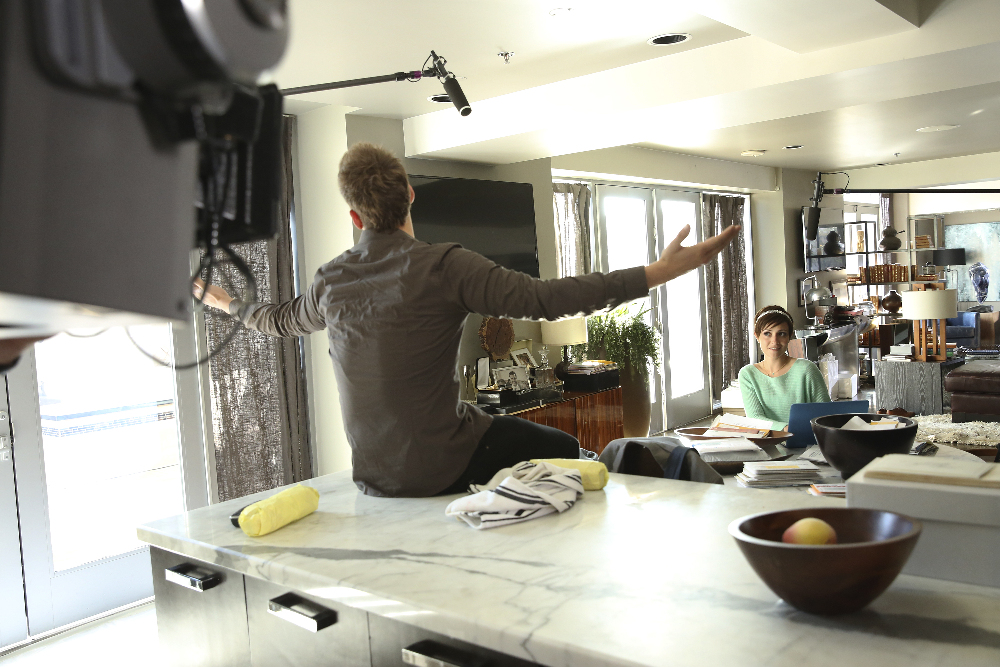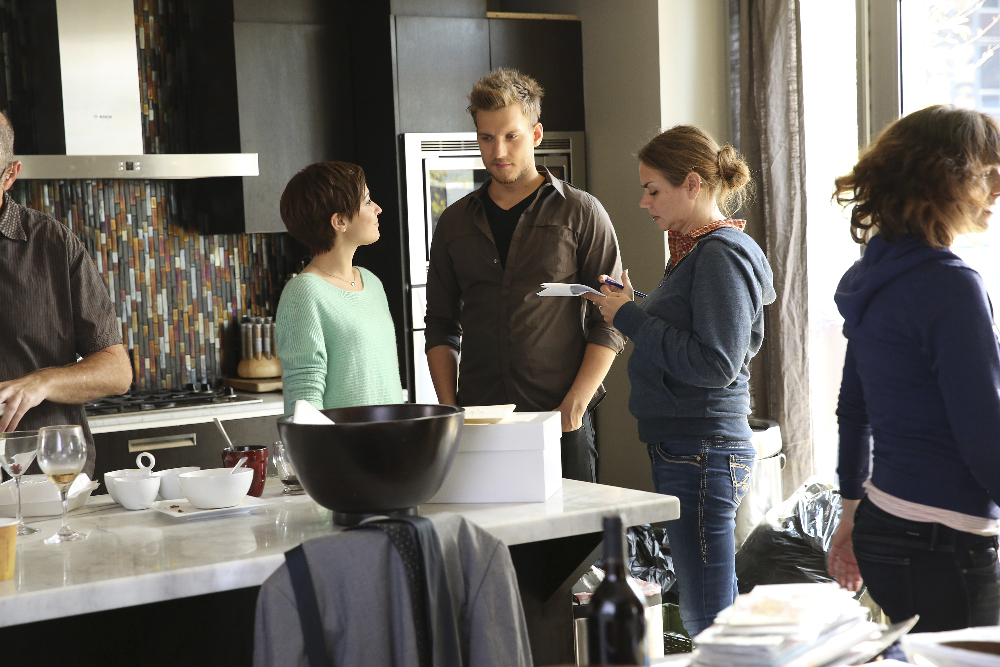 For more on Chasing Life visit: Chasing Life
Photos provided by: ABC Family & ABC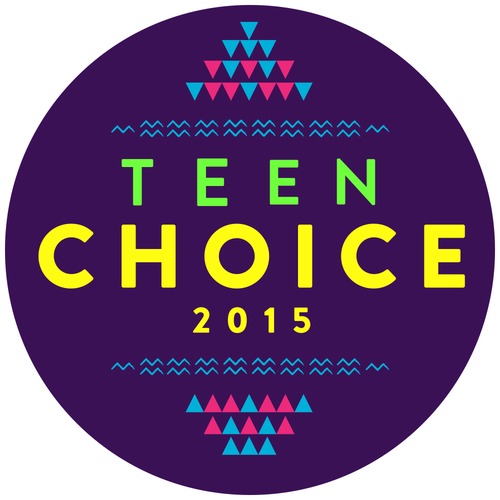 Sunday, August 16 | 8PM to 10PM | FOX | Teen Choice Awards
The 2015 "Teen Choice Awards" are right around the corner. The annual Fox program is going to be the sixteenth year for the show. It's taking place at the Galen Center at USC in Los Angeles. With nominees from Ansel Elgort of "Insurgent" to Taylor Swift to Caitlyn Jenner, the show is sure to be one of the most entertaining shows, yet! This year's hosts include actor Josh Peck, actress Gina Rodriguez, and actor and rapper Ludacris. With these three very talented individuals hosting the show for the first time, it's sure to be an interesting evening for both viewers and attendees.
Co-host and movie nominee Ludacris is very excited about the evening, even making it a family event for him. "Hosting the Teen Choice Awards when I actually have a teenager; my oldest is 14 years old, and she'll actually be coming with me. Her birthday is, literally, the same week as the awards." Ludacris' movie, "Fast and Furious 7" is one of the leading nominees with eight nominations. "It feels great to be nominated, and I think this franchise continues to get bigger and better every time. I think it's past due, man, so I'm hoping we win that award. There'd be nothing better than me co-hosting and actually winning an award and having my daughter there as part of her birthday celebration all in the same week and same day." p>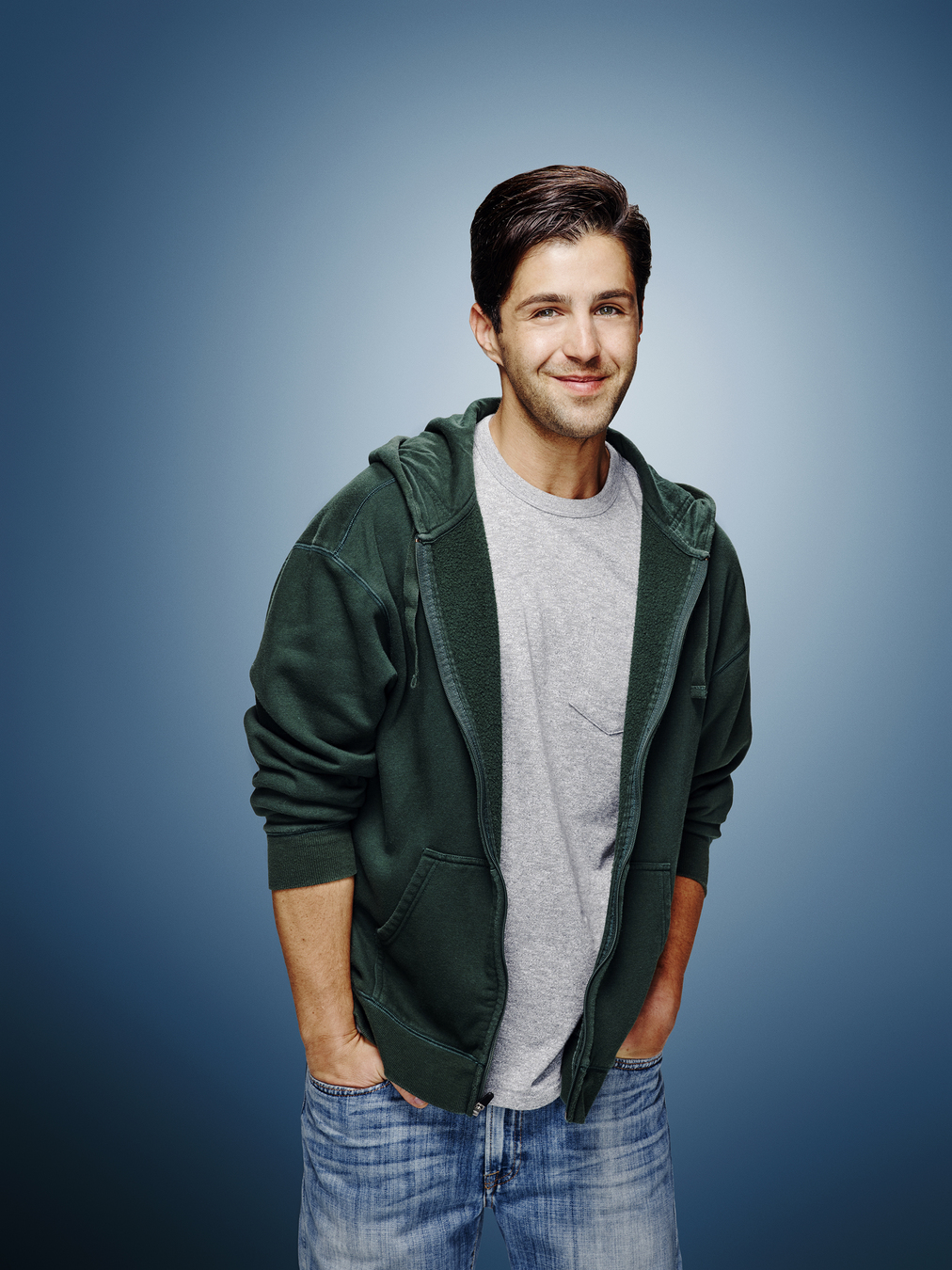 All of the hosts of the awards seem to have a thing in common: acting. However, that seems to be the only thing they have in common. Of course, that's all part of the learning experience for Ludacris.
"I haven't worked with them in past, but I've been able to see some of their past work, and I am already fans of them, so I'm just excited to work with them... If anything, they might be able to give me some advice. I feel like I think I always have something to learn to continue to complete me as progressing host, actor, rapper, [and] everything that I do. That's part of the reason that I choose to do things like this, because I feel like I always have something to learn, and it's good to be around great people from different sides and walks of life that are involved in different aspects of entertainment," Ludacris said. p>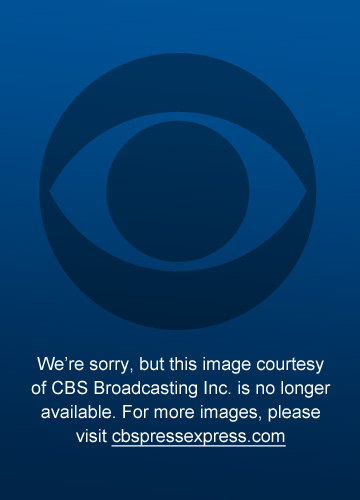 Having never hosted before, Ludacris is turning to other well-known award show hosts for inspiration for the evening. "What's on the top of my head is I felt like Neal Patrick Harris did a great job hosting 'the Oscars' this past year. I think that he is fresh on my mind in terms of somebody who is great with the timing of everything and very comfortable in his own skin. I would love to take after those shoes."
The 2015 Teen Choice Awards will be aired from 8-10pm on Sunday August 16 on the Fox network.
For more on the Teen Choice Awards visit: Teen Choice Awards
Photos provided by: FOX, Universal Pictures, The CW Network
DVD
JUMP TO: DVD Reviews
Upcoming Releases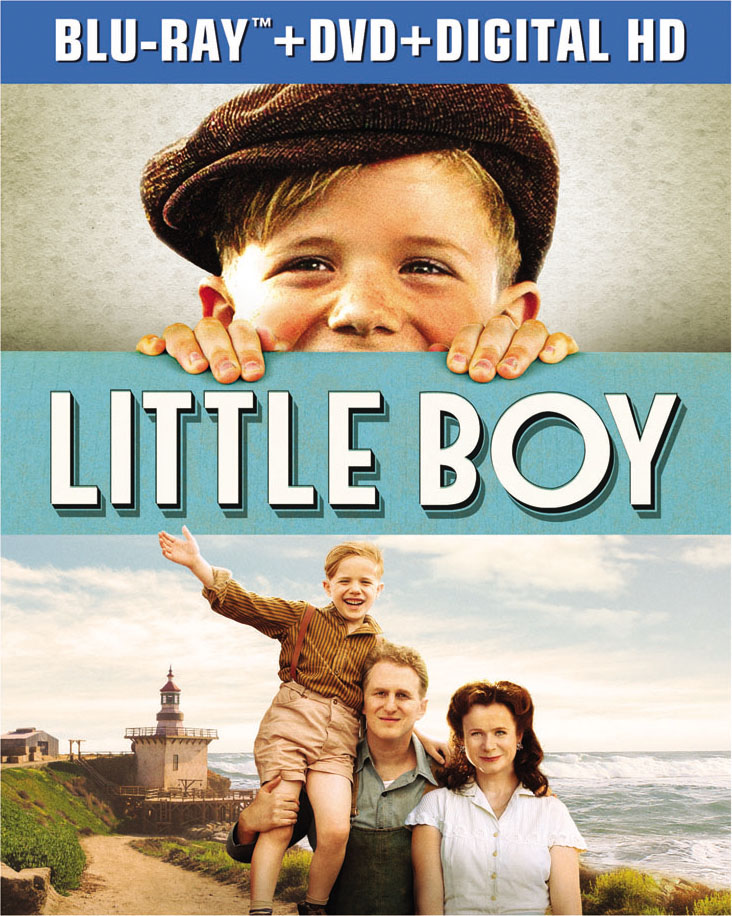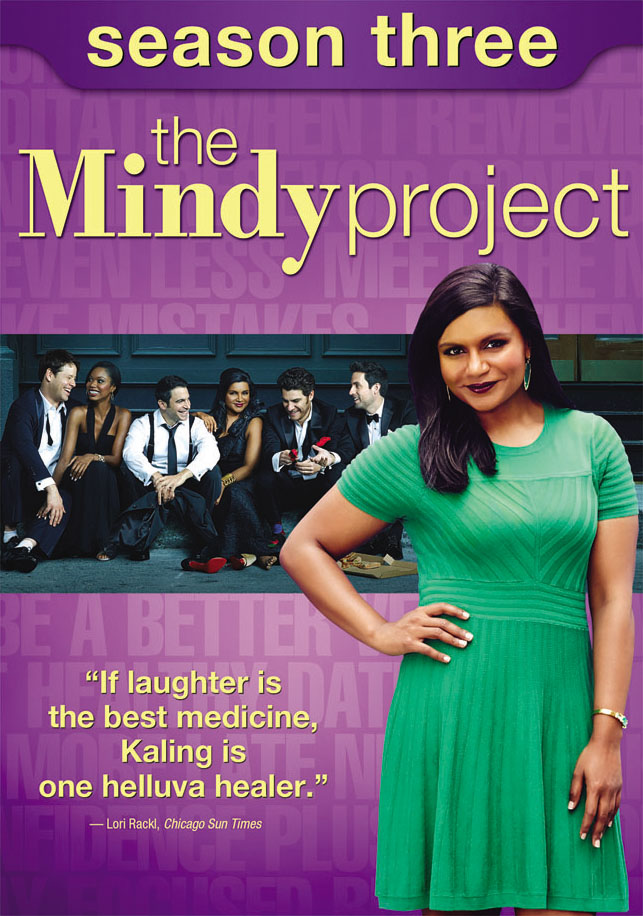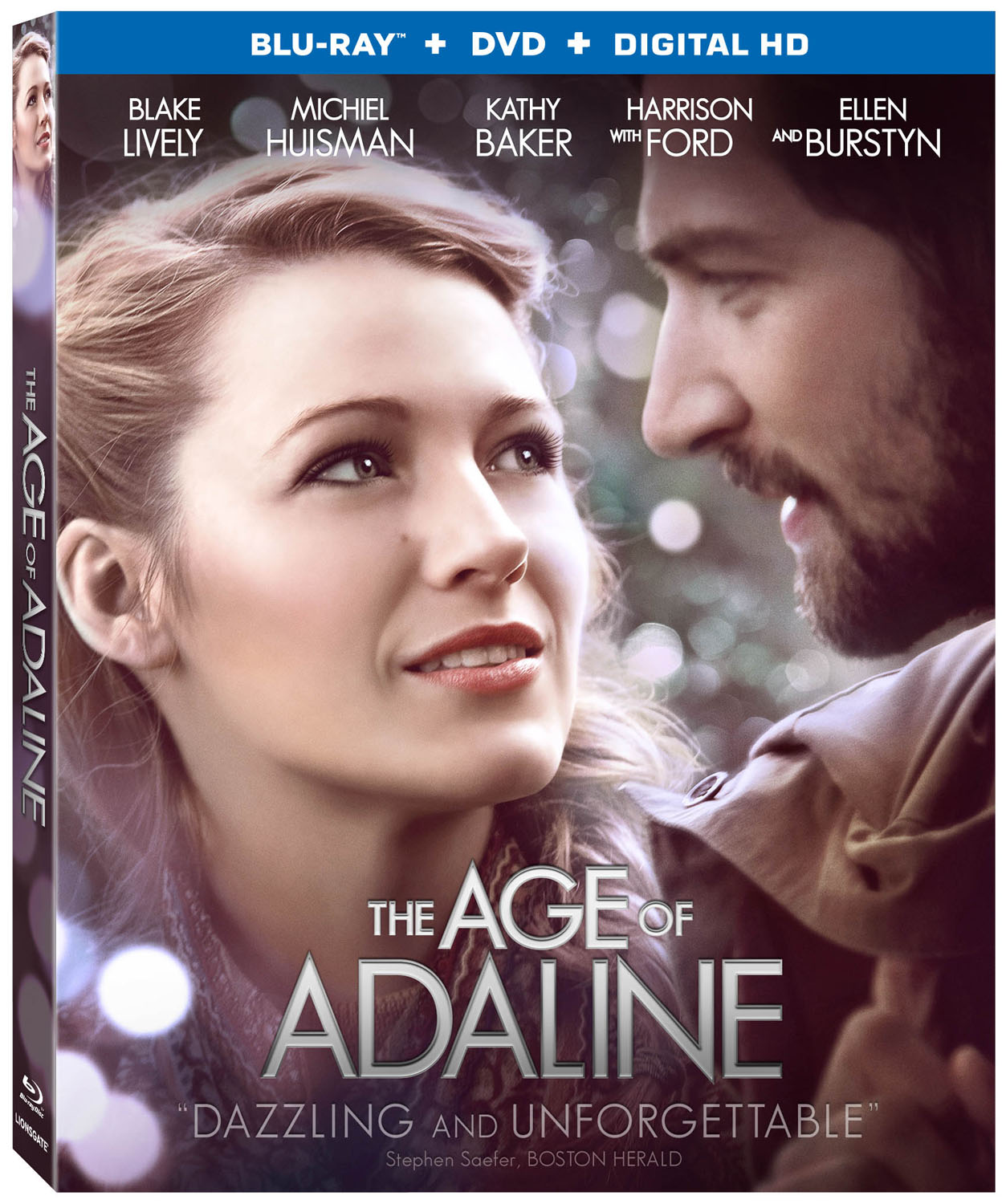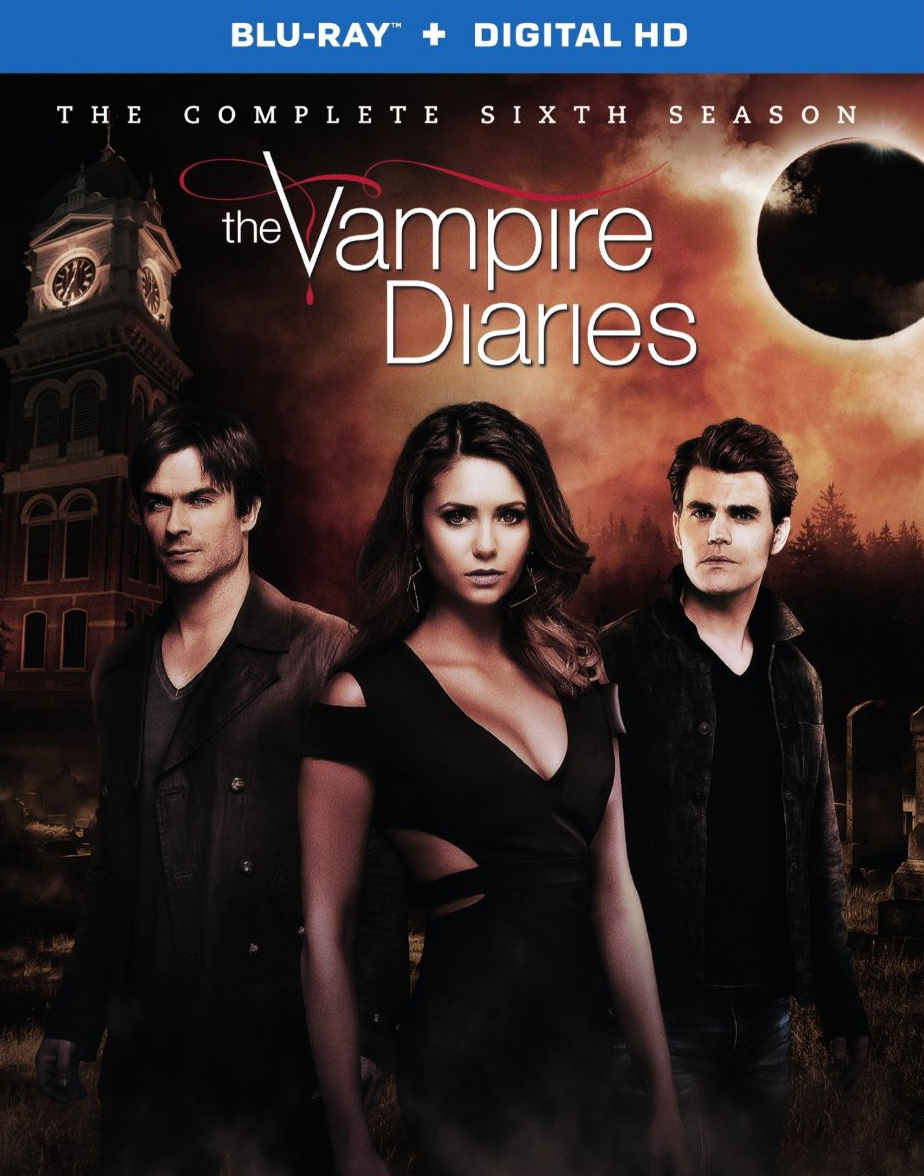 August
8/18
8/25
Bring it On: The Championship Collection
The Mindy Project: Season Three
September
9/1
The Vampire Diaries: The Complete Sixth Season
Chicago Fire: Season Three
Chicago P.D. - Season Two
9/8
The Age of Adaline
Brooklyn Nine-Nine: Season Two
9/15
9/22
Reviews
The Biting Drama Continues as "The Vampire Diaries: The Complete Sixth Season" Materializes on Blu-ray and DVD!
Elena, Stefan, Damon and Caroline are back for another season of drama as "The Vampire Diaries: The Complete Sixth Season" arrives on Blu-ray and DVD. A still grieving Elena attempts to move on from great loss by beginning her sophomore year of college.
In the meantime, Damon refuses to give up on her and finds a way back to her , only to realize that he has to make her fall in love with him again. Major obstacle! There's also the little matters of Mystic Falls being under an anti-magic spell, Stefan being on the outs with Caroline and Bonnie trapped in the prison world. Yes, there are no shortage of problems that need to be worked out. There is also one heart-breaking good-bye.
Follow these well-crafted characters through 22 more stories by picking up the set now. Be sure to be all caught up before the seventh season begins on Thursday, October 8 on the CW network.
Bonus material on the blu-ray set includes two all new featurettes that give you a look behind-the-scenes of the show, the 2014 Comic Con panel, unaired scenes and a PSA about Georgia, the state where filming of TVD takes place. There is also an audio commentary to enjoy on the episode titled "Let Her Go" and everyone's favorite bonus feature, the Gag Reel.
You can get your copy of this Blu-ray set at most places where home entertainment is sold. You can also have it shipped straight to your door by ordering here:
"Little Boy" Moves You in a Big Way!
In the movie world of summer big-action, thrill seeking, blockbusters, "Little Boy" is a quiet gem of a feature film. Showcasing the love between a father and son, the story centers around a seven year old named "Pepper" who is smaller than most of the kids his age. This leads to incessant bullying and teasing.
Pepper often escapes the pain by finding joy in taking part in his father's elaborate stories that lead the pair on wild adventures of the imagination. His world is shattered when his father is called to war, leaving Pepper somewhat alone.
Trying to find faith in a hopeless situation, Pepper turns to the local Priest who is torn between keeping Pepper's faith in tact and having the boy face a bleak reality. He encourages Pepper to practice kindness, believe in the impossible and then sets the "Little Boy" on a journey of faith and discovery.
"Little Boy" is a beautifully filmed roller-coaster of emotions that has you laughing, crying, hoping for the best, expecting the worst, and thinking about where to find faith in hopeless situations. It's incredible cast includes Emily Watson, Michael Rapaport, David Henrie, Tom Wilkinson, Kevin James, Cary-Hiroyuki Tagawa, Ted Levine, Ben Chaplin, Abraham Benrubi, and the amazingly young talent, Jakob Salvati, as "Pepper."
The Blu-ray and DVD includes bonus material such as deleted scenes and an animated short from the filmmakers of "Little Boy." You can add it to your home video collection by picking it up at most places where home entertainment is sold. You can also order on-line here:
One Of This Year's Most Enjoyable Animated Adventures Comes "Home" to Blu-ray and DVD!
On Earth, "Oh" is a loveable yet misunderstood alien. On his home planet, he is one of a thousand "Boovs," beings who are supposed to act and think as one. Only "Oh" doesn't act, think or behave like the other "Boovs" and this causes a lot of problems for him.
When he makes another huge mistake, "Oh" runs away to Earth thinking that life will be better for him there. He doesn't realize that he is followed by other Boovs who decide to take over the planet. Luckily for "Oh," he has an unlikely ally on Earth, an adventurous human named "Tip" who is having some issues of her own with fitting in. Though initially afraid of "Oh," Tip and the alien soon find common ground and team up to find the true meaning of "Home."
The sweet and funny film features the voice talents of music super stars Rihanna and Jennifer Lopez as well as the "Big Bang Theory's," Jim Parsons (Sheldon) as "Oh." Also of note, in terms of casting, is the hilarious Steve Martin as the Boov's leader "Smek."
Bonus features on the Blu-ray version of DreamWorks Animation's "Home: Party Edition" include a music video from Jennifer Lopez, deleted scenes, and "Oh's Party Planning Tips." Other bonuses include closer looks at what it's like to be a Boov, and animation tips from animator Andy Erekson.
You can bring "Home: Party Edition" home to your video collection by purchasing it where most home entertainment is sold. You can also order it online here:
Looking For a Summer Feel-Good Movie Pick Me Up? "McFarland, USA" is A Winner!
What's even better than watching a feel-good, inspirational movie that leaves you feeling moved and motivated? It's learning that said movie was based on a true story. Such is the case with the newly-released on Blu-ray and DVD, "McFarland, USA."
Kevin Costner plays Jim White, a coach placed at a predominately Latino High School with the daunting task of putting together a cross-country running team. With seemingly no real prospects, Jim is forced to take a closer look at the students in McFarland. There, he discovers a group of young men who both work and go to school. They also have untapped running potential. It's going to take some convincing of both the boys and their families to even let Coach White try to make a team out of them.
As their story unfolds, the movie-goers are treated to a wonderful journey of hope, disappointment, trust, hard work, motivation and the importance of finding people who believe in you, even when you lose faith in yourself. This summer, reward yourself and the whole family by watching "McFarland, USA" together.
Bonus material on the Blu-ray release includes deleted and extended scenes, a music video by Juanes, and McFarland reflections. You can pick this DVD or Blu-ray up at most places where home entertainment is sold. You can also order it on-line here:
For more on "McFarland,USA," visit our theatrical release feature page here:
The Secrets Keep Coming As "Pretty Little Liars: The Complete 5th Season" Hushes Its Way Onto DVD!
Season five of "Pretty Little Liars" begins moments after the jaw-dropping season four finale that had Ezra being shot in the final moments. Just when you think that surely the twists and turns are coming to an end, you have to buckle your seat belt for an even bumpier ride.
The Complete Fifth Season has 25 episodes assembled on a six-DVD set that is a must have for new or long-term fans of the show. With Alison alive and back in Rosewood, the gang is trying to figure out just how much they should trust her and how much of her story is true. Caleb is also back in town and wants to be close with Hannah again, but there's something different about him. Can the two find their way back to each other?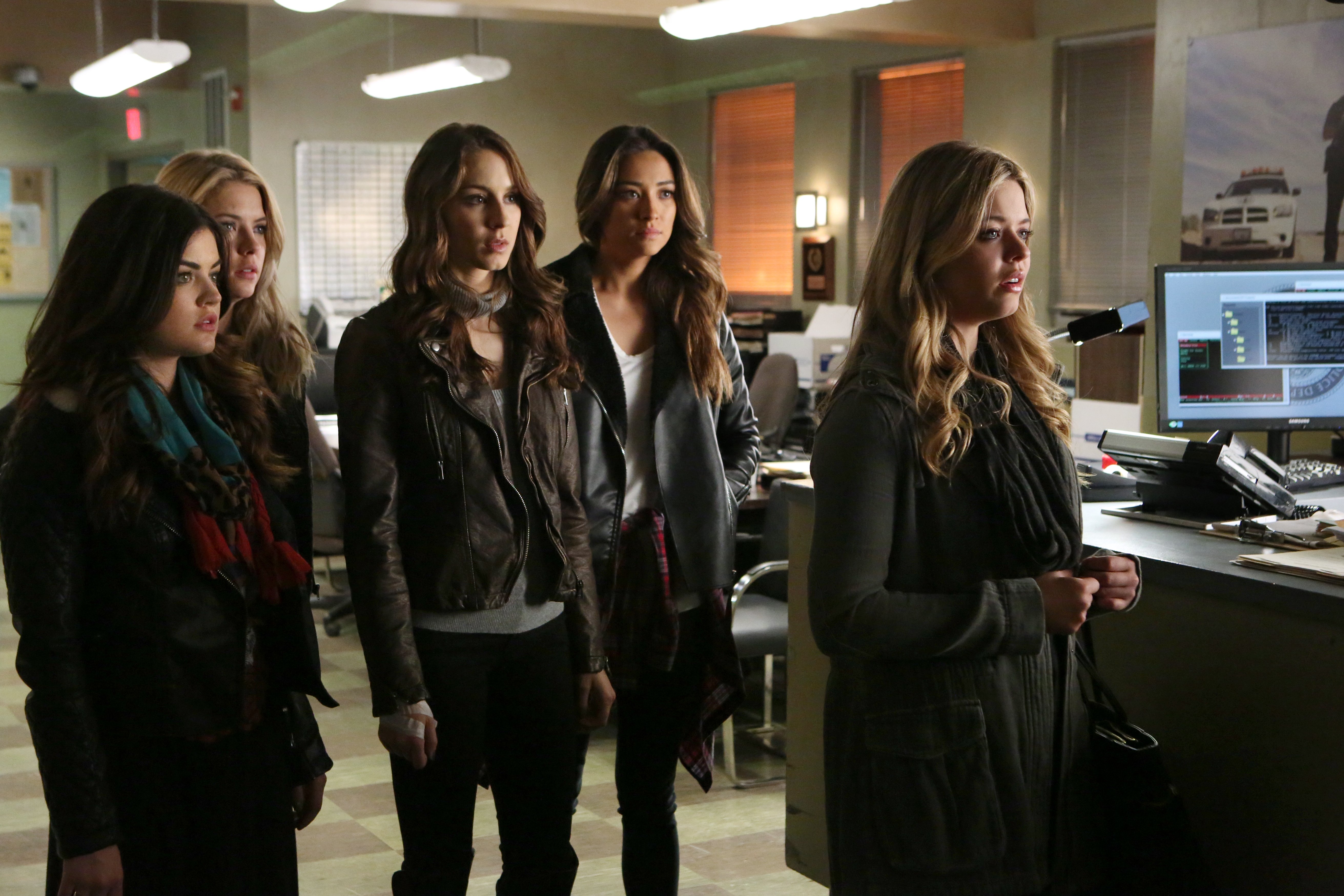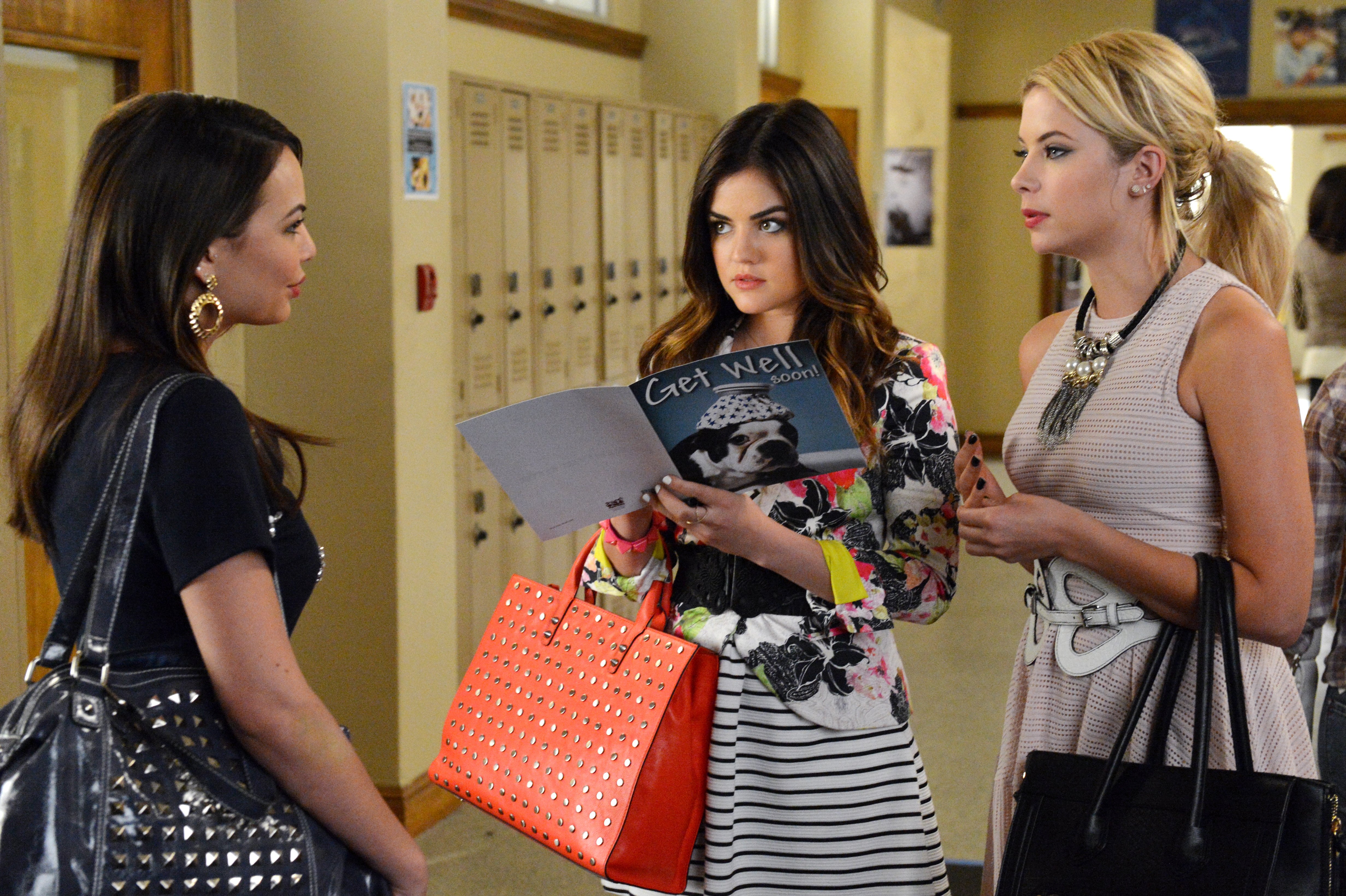 Fans will also enjoy over two-hours of bonus material including interviews with the cast, behind-the-scenes looks at the making of the show and how the cast and crew celebrated their landmark 100th episode. You can pick up a copy of this DVD set at most places where home entertainment is sold, or you can order on-line here:
Pretty Little Liars: The Complete Fifth Season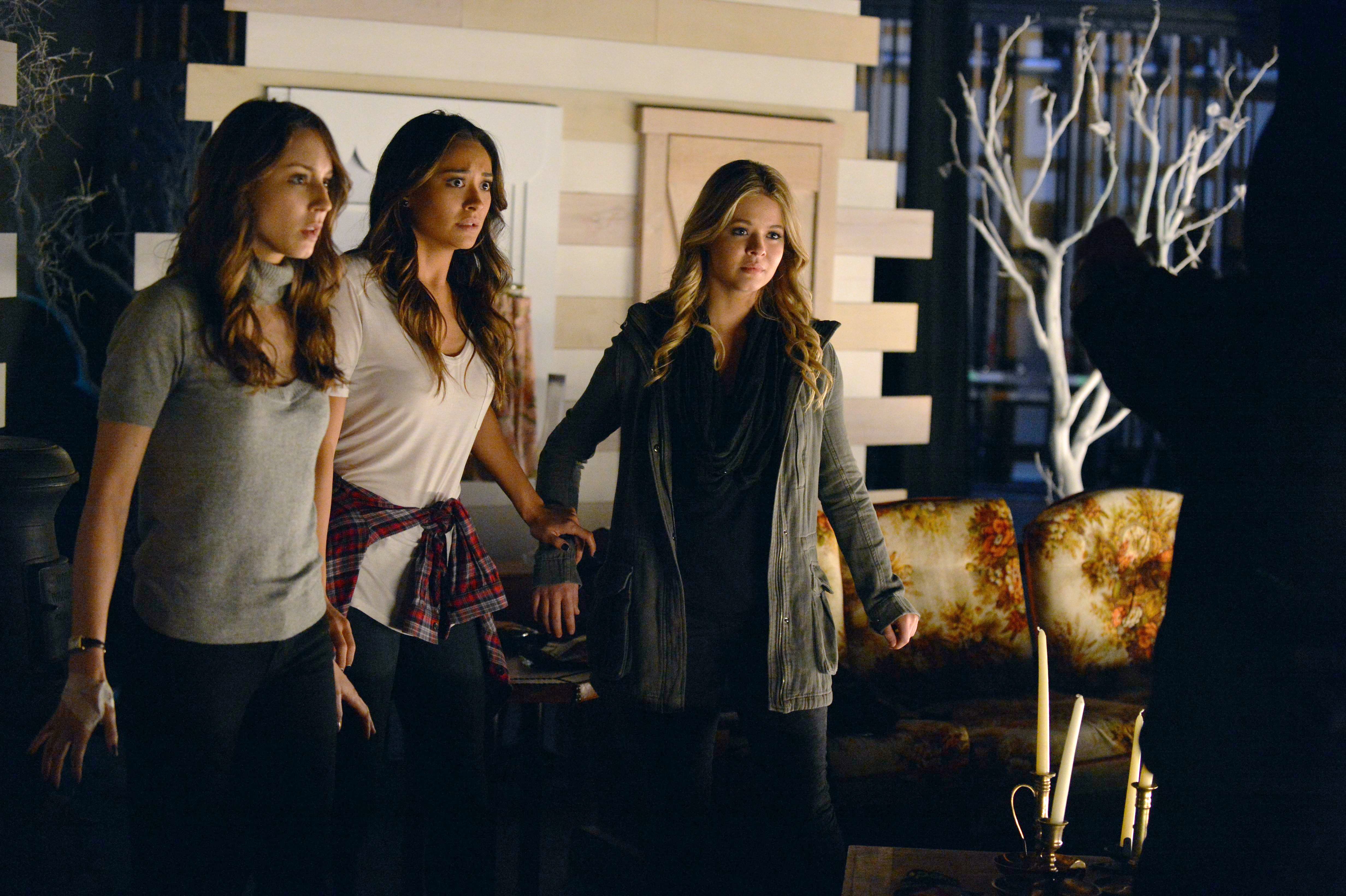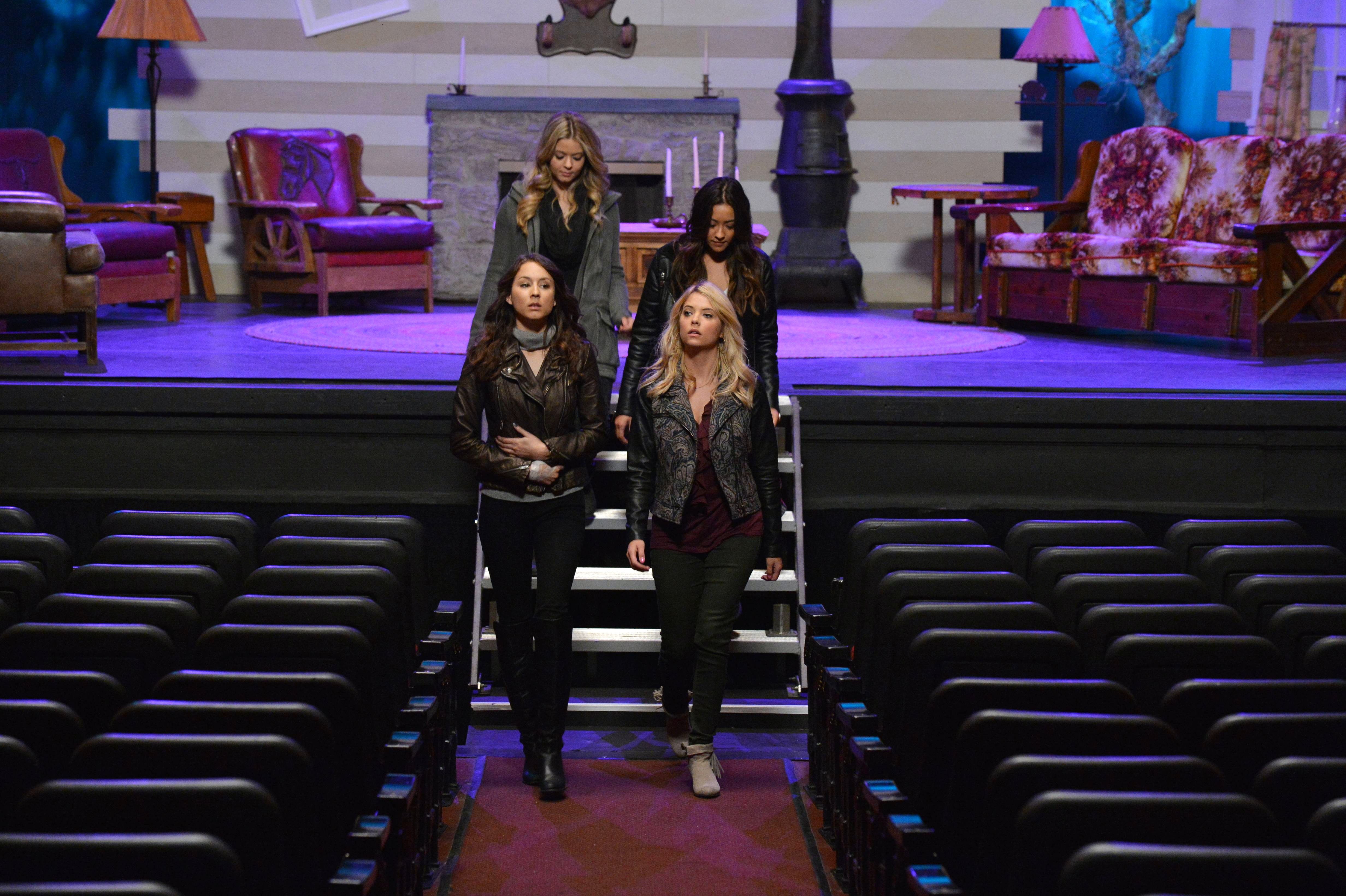 Get caught up and catch brand new episodes of "PLL" beginning June 2, on ABC Family!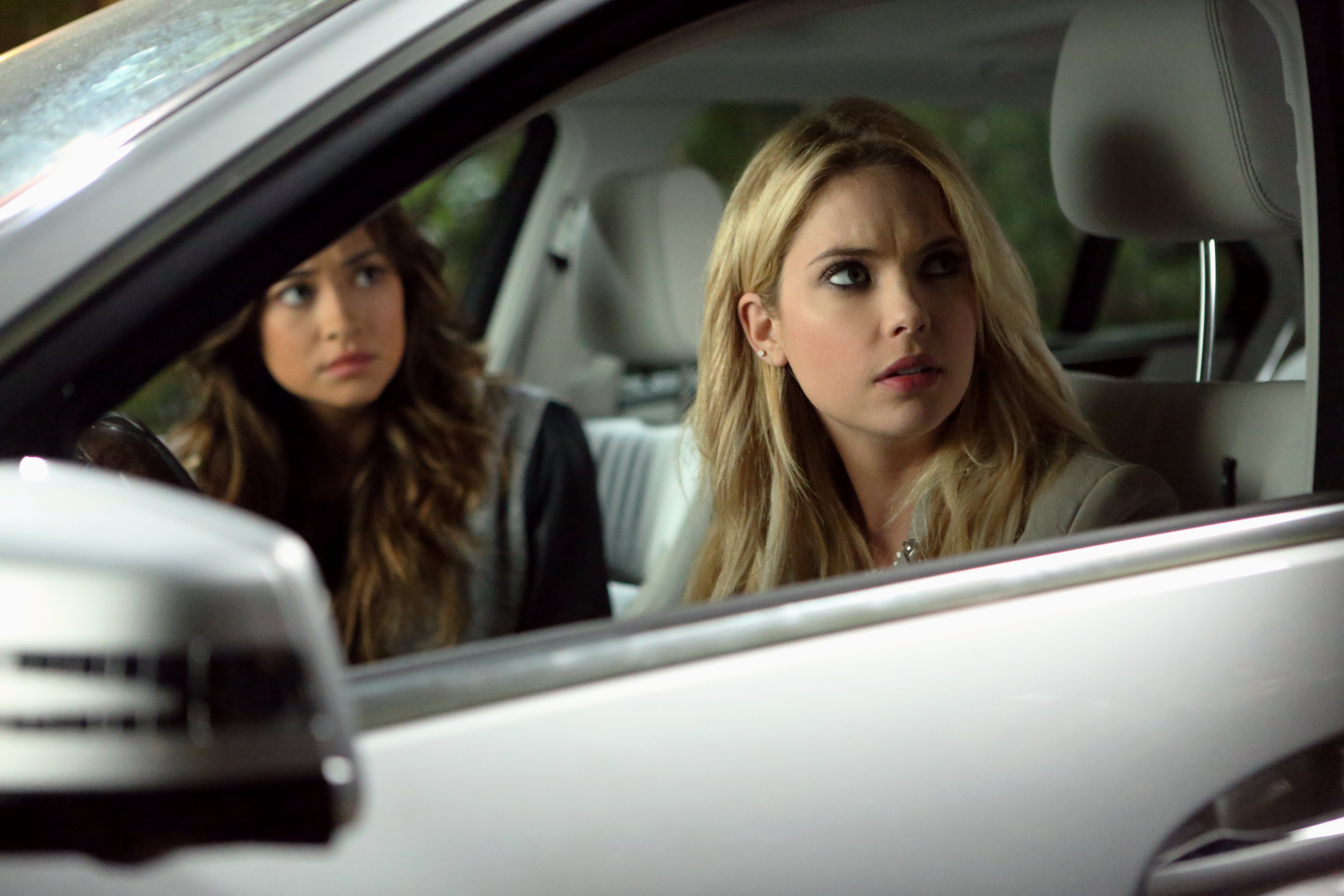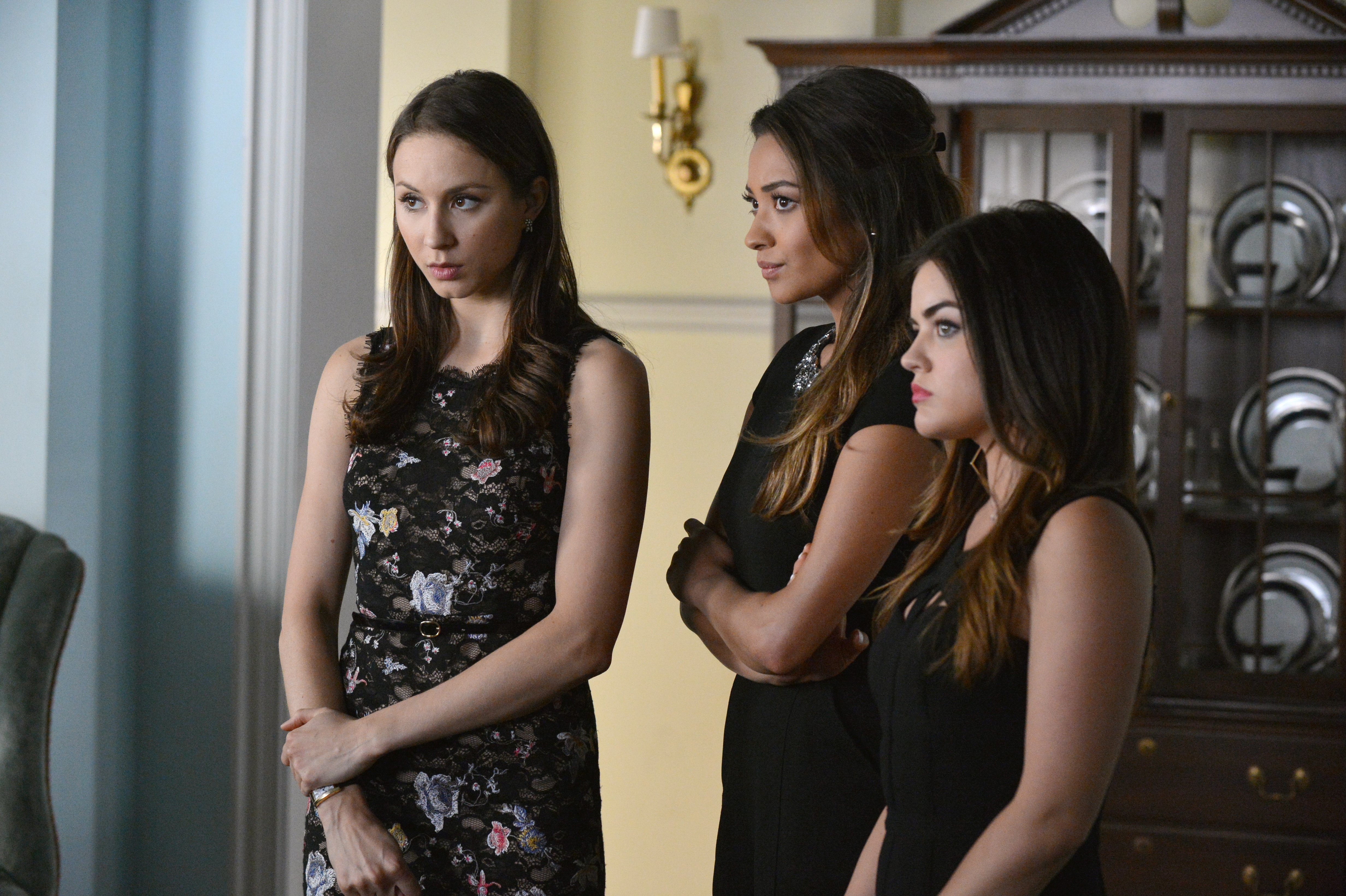 Saying Goodbye Is Never Easy! The Cast of "Glee" Perform Their Swan Songs as "Glee: The Final Season" Comes to DVD!
Saying goodbye to your favorite television characters is hard and though admittedly, some people almost gave up on "Glee" during its fourth and fifth seasons, the sixth season managed to find its magical groove again. It brought back characters that the audience was truly invested in like "Mercedes," "Puck," "Brittany," "Quinn," and the rest of the gang. It also put other faves like "Rachel," "Kurt, and "Blaine," back in Lima where they could once again be under the guidance of Mr. Shue (this time more as peers than students) and directly in the warpath of Sue Sylvester. Let the takedowns begin!
The final 13 episodes are full of all the drama, laughs, sharp-tongued insults and of course, music, that made the first couple of seasons downright show-stoppping. The audience can laugh at the inside jokes when the show pokes fun at itself and cry with the characters as everyone begins their goodbyes. You'll cheer when Rachel and Kurt work together to restore the Glee Club at McKinley, be devestated to learn that Kurt and Blaine are no longer together, get mad at the nice guy Blaine moves on with, root for Santana and Brittany as the struggle down the path to happiness and cherish every production number or tear-jerking solo number, knowing you are that much closer to the last note and the final farewell.
Relive every magical moment over and over again by purchasing the final season on DVD. Go behind the scenes in bonus features that recap the entire journey and peak at the making of the shows final season. You can find the 4-disc set at most places where home entertainment is sold, or you can order on-line here:
Saying goodbye is never easy, however, the cast of "Glee" at least makes it sound amazing!
Movies
Grab some popcorn and visit the EnterTeenment Cineplex for all your movie news and previews!

First Looks
Paper Towns - Coming July 2015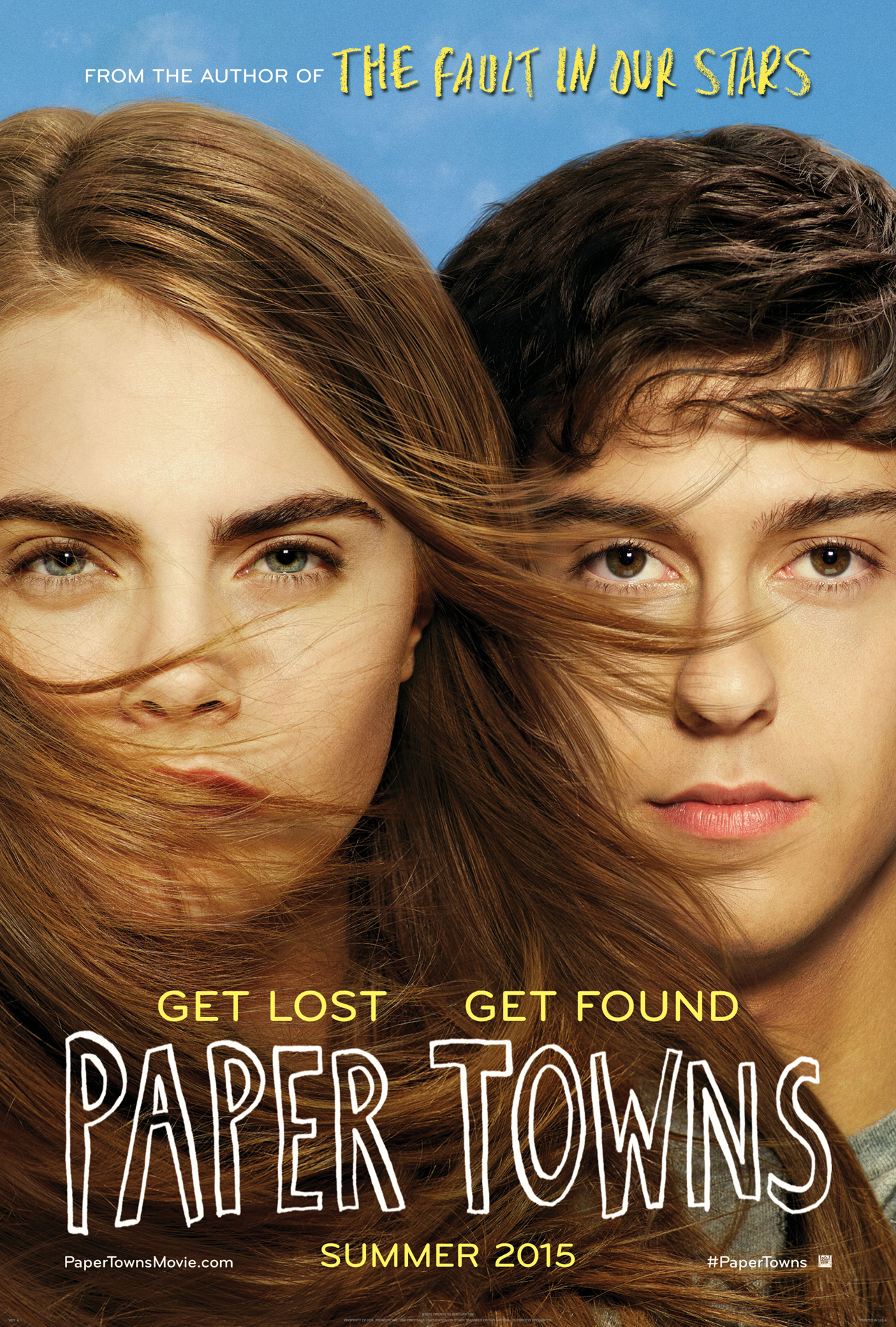 Adapted from the bestselling novel by author John Green ("The Fault in Our Stars"), PAPER TOWNS is a coming-of-age story centering on Quentin and his enigmatic neighbor Margo, who loved mysteries so much she became one. After taking him on an all-night adventure through their hometown, Margo suddenly disappears--leaving behind cryptic clues for Quentin to decipher. The search leads Quentin and his quick-witted friends on an exhilarating adventure that is equal parts hilarious and moving. Ultimately, to track down Margo, Quentin must find a deeper understanding of true friendship--and true love. .
See the teaser trailer for the film here:
Visit the official Web site here: Paper Towns
Books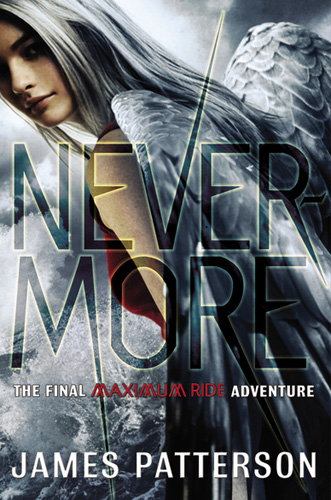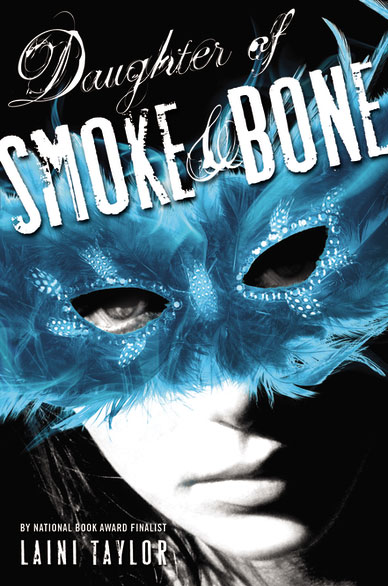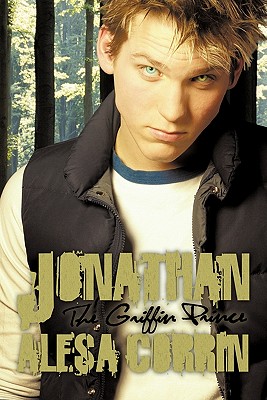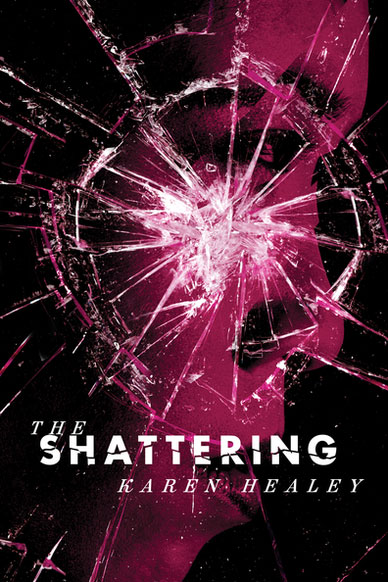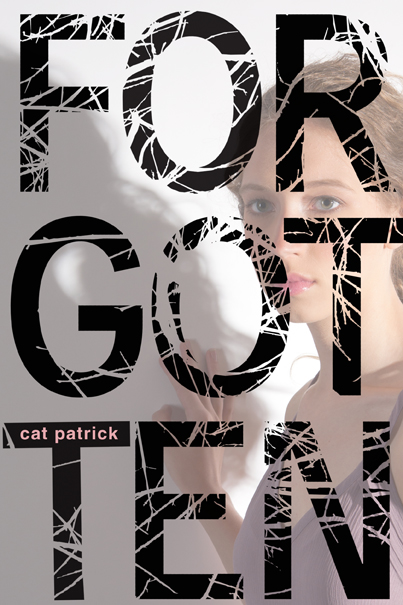 Book to Screen News : Universal Pictures beat out 3 major studios in the battle for who will adapt the highly popular "Daughter of Smoke & Bone" series. | Cat Patrick's novel "Forgotten" is getting the big screen treatment at Paramount Pictures. The script is currently in the adaptation stage. MORE
Nevermore : James Patterson | Max and her flock return for a final journey as the world continues to be at the end of its rope and Max continues to be on the path to saving it. More
Jonathan : Alesa Corrin | Jonathan discovers new worlds and new things about himself after suffering the loss of his mother. more
Daughter of Smoke & Bone : Laini Taylor | Mysterious events around the world might be the answer to the question Karou has been asking all her life...who or what am I? more
The Shattering : Karen Healey | Keri begins to investigate mysterious murders in her home town after her brother's death. more
Visit the EnterTeenment Library and check out news and reviews on your favorite books!


Want more news & goodies? Just press the button!