Blu-Ray and DVD!
JUMP TO: DVD Reviews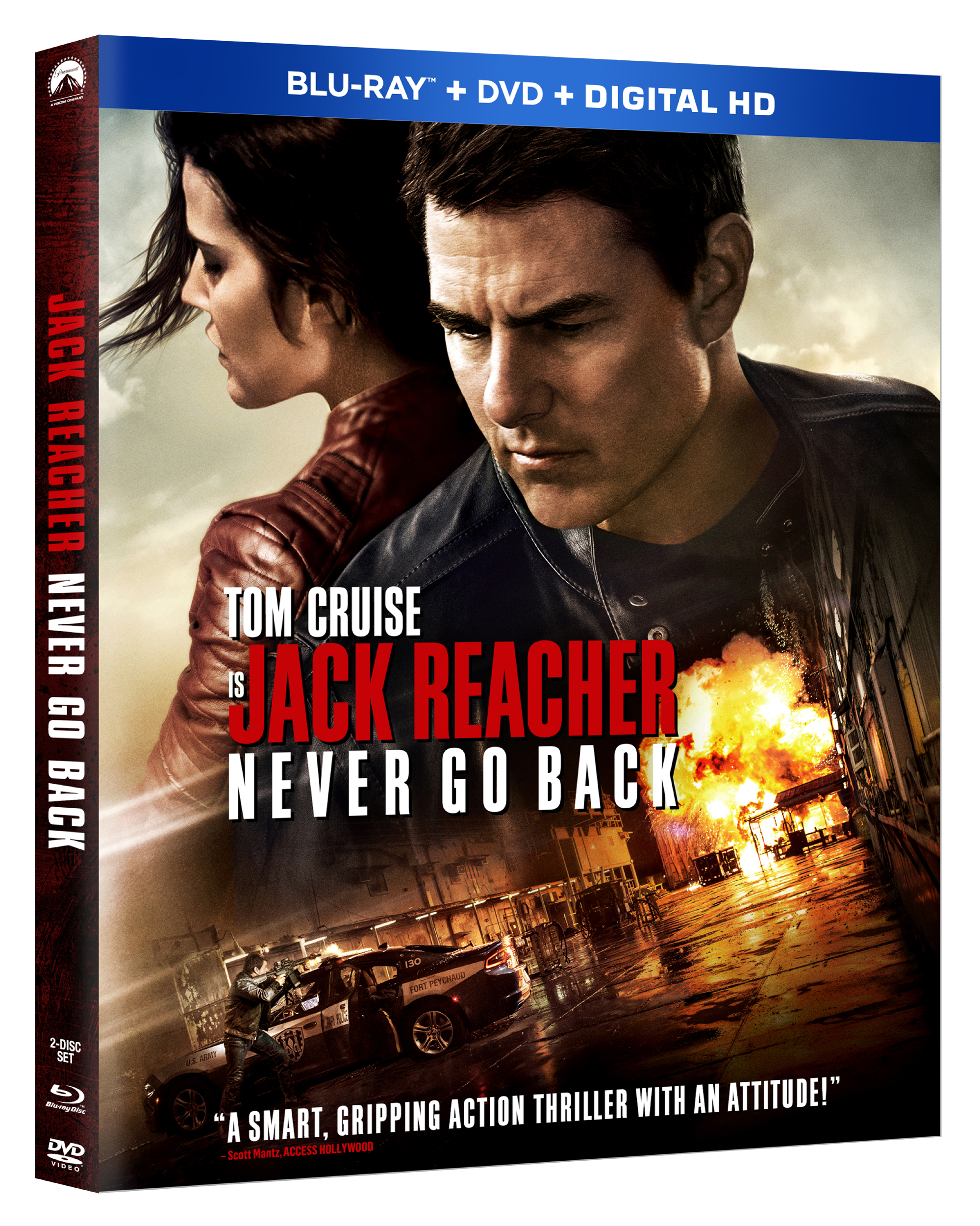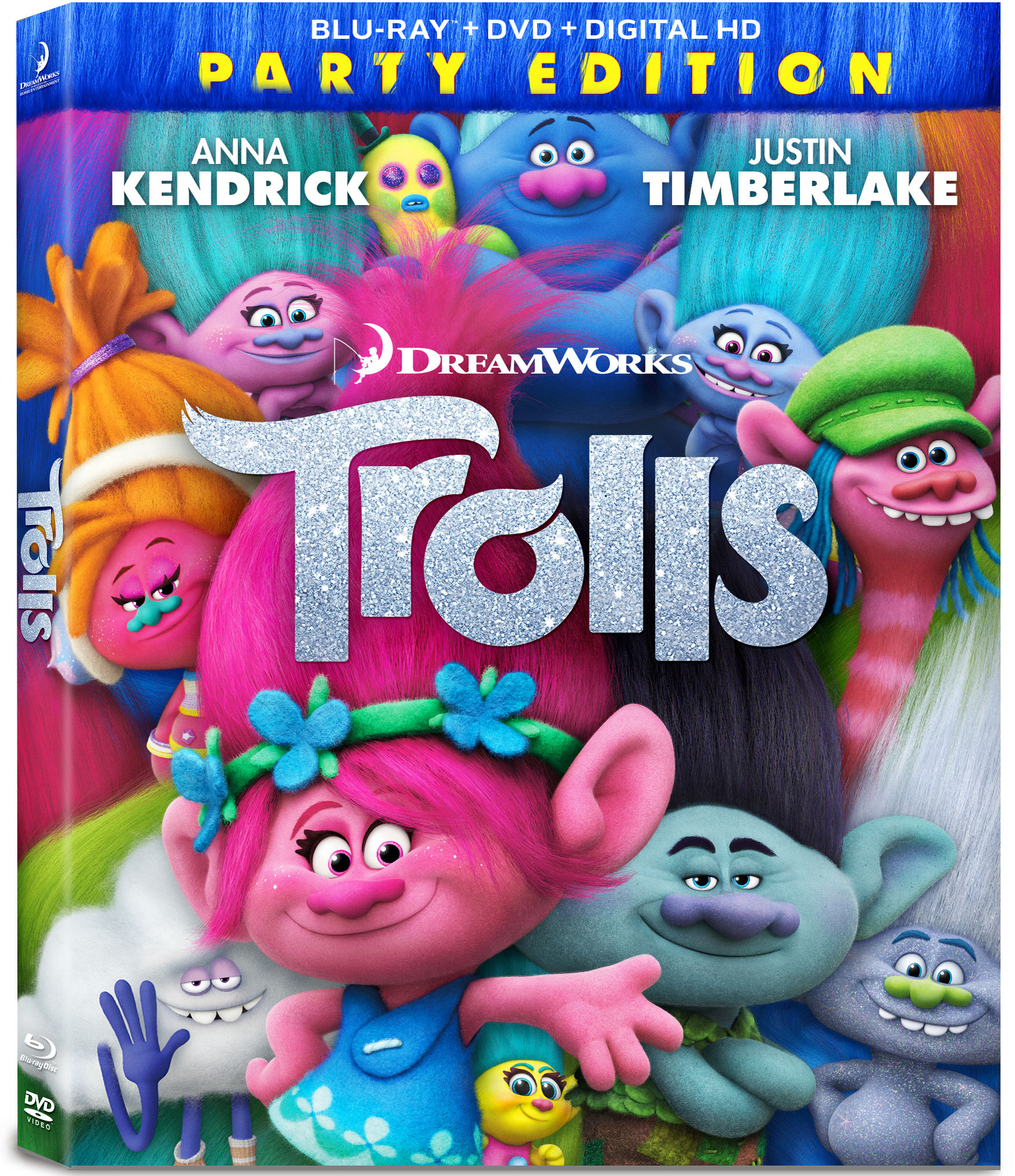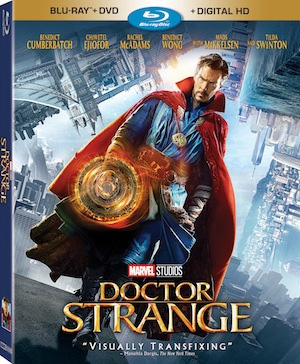 What's New in January and February!
January
1/31
Queen of Katwe
Masterminds
Jack Reacher: Never Go Back
February
2/7
Trolls
Loving
Almost Christmas
Dirty Dancing: 30th Anniversary Collector's Edition
2/14
2/21
Manchester by the Sea - Rated R
Heaven Sent
2/28
Doctor Strange
Moonlight - Rated R
Reviews
"Teen Wolf: Season Five Part 2" Takes the Pack to Hell and Back!
MTV's loyally followed hit "Teen Wolf" continues its gripping story-telling with Season 5 Part 2 arriving on DVD! The series centers around teenager, Scott McCall who is bitten by a werewolf and tries to handle the consequences with support from his best friend.
The supernatural action adventure continues with Season 5 Part 2 now arriving on DVD. These ten episodes deal with Scott dealing with unimaginable loses while trying to piece his pack back together. It will take everything they've got to fight the Dread Doctors' last creation, a creature called "The Beast."
The series stars Tyler Posey, Dylan O'Brien, and Colton Haynes who have become breakout stars among teenagers and twenty-somethings. Bonus features on this DVD set include a look at creating the creatures of season five.
Pick up this DVD set at most places home entertainment is sold or have it shipped straight to your house by ordering here:
Get all caught up now as it was recently announced that season 6 will be the series last! Tune in to MTV starting November 15th and prepare to say goodbye.
It's a Bird! It's A Plane! It's One of Last Season's Best Shows Flying On To Home Entertainment Platforms! "Supergirl: The Complete First Season" Lands on Blu-ray & DVD!
We've enjoyed getting to know Superman in the movies and on TV and now his younger cousin "Supergirl" gets another turn in the spotlight. After the first season aired on CBS beginning last fall, the fun, sci-fi series will move to The CW this season.
The show centers around Kara Danvers, at least that's her name here on Earth. She was originally Kara Zor-El from Krypton, a planet that was about to be destroyed. She was supposed to protect her older cousin during his time on Earth, only she got held up in a time-warp and arrived after he had already developed his powers and became known as Superman.
With no home planet left to welcome her back, Kara must make a life for herself on Earth. She is adopted into a scientific family who know her secrets which they hide for a very long time. A family emergency awakens Kara's desires to develop her powers and "Supergirl" is born.
Check out a scene from Season One here:
The casting of this series is superb and features the talents of Melissa Benoist, Calista Flockhart, Mechad Brooks, Chyler Leigh, Jeremy Jordan, David Harewood. Reoccurring characters are played by Jenna Dewan Tatum, Laura Benanti, Peter Facinelli and Italia Ricci.
All twenty episodes are featured on the Blu-ray set "Supergirl: The Complete First Season." Bonus features include "The Man From Mars," "A World Left Behind: Krypton," the 2015 Comic Con panel, unaired scenes and the beloved Gag reel.
Pick up your copy at most places where home entertainment is sold or have it shipped straight to your door by ordering here:
Supergirl: The Complete First Season
Relive your favorite moments or get all caught up before the new season starts by getting your copy today!
Check out another scene here:
For more on Supergirl, visit:
Who Knew Babysitting Could Be So Exciting? The Disney Channel's 100th Original Movie, "Adventures in Babysitting" Rushes to DVD!
It's anything but a quiet night at home with her young charges for Jenny Parker (played by "Girl Meets World" star Sabrina Carpenter). It all starts when a wild acquaintance, Lola ("Descendants" star Sofia Carson), pretends that Jenny recommends her to another family who needs a babysitter. When one of the kids sneaks out to go to a concert in the city, Jenny and Lola must team up to find him before the parents return from their night out.
See the trailer here:
Anything that can go wrong... does. What should be a simple trip in to the city, turns into a non-stop, action-adventure ride complete with bad guys, police chases and one epic rap battle between the babysitters. Nobody ever said that babysitting was easy!
Get your copy on DVD and see hilarious outtakes from the film! You also receive a magnetic photo frame that features some helpful hints for all the baby sitters out there.
Here are a few links to enjoy more behind-the-scenes looks, clips and a music video from the movie!:
Pick up your copy where home entertainment is sold, or you can order on-line here:
And last but not least, for more on this fun, family-feature, visit our Adventures in Babysitting feature page to see more from the film and read our interview with Jet Jurgenmeyer who plays "Bobby Anderson!"
For Lots of Laughs and Fun, Check In To "Hotel Transylvania!"
Your favorite, not-so-scary monsters from "Hotel Transylvania" are back in a fun, family-friendly sequel. In "Hotel Transylvania 2," Mavis and Jonathan are thrilled to add their son, Dennis, to the mix of hotel residents. Drac, however, is concerned that his half-human, half-vampire grandson is showing more signs of being human and not so many signs of being a vampire.
Drac sees his opportunity to remedy the situation when Mavis leaves the hotel and takes a vacation. Calling on Frank, Murray, Wayne and Griffin to help carry out his plan, the monsters try to put Dennis through a "Monster Boot Camp" to help him bring out more of his Vampire side. Is Dennis up for the task? How will Mavis react when she finds out what her Dad and his friends have been doing while she was gone? Gather the whole family and watch together to see how it all works out.
"Hotel Transylvania" features an amazing voice cast that includes Adam Sandler as Drac, Selena Gomez as Mavis, Andy Samberg as Jonathan, and Kevin James as Frankenstein. Bonus material on the Blu-ray + DVD combo pack include The Fifth Harmony music video "I'm in Love With A Monster," Commentary with the Director, Commentary with Adam Sandler, Robert Smigel and Allen Covert, deleted scenes and more!
You can pick up this title at most places where home entertainment is sold. It is currently available at Redbox or you can order to have it shipped to you front door by clicking below:
You'll Laugh! You'll Cry! You'll Fall in Love With "Inside Out!"
Happy! Sad! Angry! We've all dealt with the range of emotions that accompany everyday life. As we all know, most teenagers can feel them all in a matter of minutes!
The Disney/Pixar team took this concept and worked their movie magic on it, thus producing the rollercoaster of emotions that is the film, "Inside Out." Critics and audiences both raved about this must-see film that is now available on Blu-ray, DVD and digital download.
Riley is a beautifully complex, 11 year old girl who has a lot on her mind. Inside her head, five emotions Joy, Fear, Anger, Disgust and Sadness all work together to get Riley through life. The team is put to the test when small-town Riley is uprooted and moved to the big city of San Francisco. Can the quintet manage to figure out how to make Riley happy again?
Young and old will find a piece of themselves mirrored in this gorgeously animated film. Gather the whole family and experience the range of emotions together.
Bonus material on the Blu-ray + DVD combo pack include the short-film "Lava" and several "making of" featurettes. You can own this masterpiece by picking it up at most places where Blu-rays and DVDs are sold. You can also order it for delivery here:
It's Back! "Terminator Genisys" Attempts to Save The World... 2015 Style!
There's no question: 2015 is the year for resurrected franchises. Between Star Wars: The Force Awakens, Jurassic World, and Mad Max: Fury Road, Hollywood is without a doubt in love with the 80s and 90s. The latest of these revivals arrives on Blu-ray and DVD in the form of killer cyborgs from the future. Terminator: Genisys promises a ton of action as it puts some well-known characters through an altered timeline of events for a new take on an old favorite.
Genisys begins in the future during the war between the humans and the machines, just before the time traveling that kicks off the first film. (That leads one to ask whether this film is technically a sequel, a reboot, or something else. But there are enough difficult questions in the movie without thinking too hard on that one!) From here we get to see some things that we had only heard about or seen quick snippets of before, like the nature of the war, John Connor rallying the human resistance, and the time machine itself. (If you've seen the first two Terminator movies, the rest of this summary will make sense; if not, good luck!) John Connor leads Kyle Reese and his troops into the compound that houses the device, where the machines have just sent a Terminator back in time to kill his mother. Of course, John already knew this would happen because his mother told him about it, so he is all ready to send the loyal Kyle back to protect her. John also knows that Kyle will fall in love with his mother and become his father but can't tell him in case it would affect his decision to go. What he doesn't know is that both the machines and the humans will send (or have sent?) other cyborgs back to other points in Sarah Connor's life, making things pretty interesting. And just as Kyle is about to disappear, someone else (perhaps from even further in the future?) starts to cause problems. That's when Kyle bumps his head and starts having memories from two different timelines, both of which will affect what he does in the past (his future). But that's as much as we can say here. Besides the risk of spoilers, it would just be too hard to explain in text.
The Cool Stuff:
As you can see from our brief description, this film requires a lot of thought to follow its complex science-fiction concepts. For this reviewer, that adds to the fun. If you like sci-fi, particularly time travel, you'll have a great time just following all the twists the writers have managed to work in. If you can avoid spoilers beforehand (and there are a few small ones in this review, so be warned), this film is one surprise after another.
The altered timeline—not to mention a big budget—allows the audience to see some things we never did before. What if a Terminator's learning chip were on for decades instead of days? What if Kyle and Sarah had more than just two days together? What if they both knew their fate? What if the tough-as-nails Sarah from T2 had that attitude sooner? Many who have seen the first two films have probably thought about these things at some point, and the screenwriters for Genisys were undoubtedly part of that camp. They give us a taste of what else could be if these characters were thrown into slightly different circumstances. And it's great fun.
Besides that, the cast is sure to please fans of various franchises. Emilia Clarke sets aside her blond wig and medieval glory from Game of Thrones to don an American accent and a shotgun as Sarah Connor. Jai Courtney, the Aussie who appeared in Jack Reacher and A Good Day to Die Hard, plays Kyle Reese, Sarah's protector and love interest. We also get to see Jason Clarke of Dawn of the Planet of the Apes bring new dimensions to John Connor. Even Matt Smith (the eleventh incarnation of the Doctor on Doctor Who) makes an unforgettable appearance.
And of course, what would a Terminator movie be without the titular cyborg himself, Arnold Schwarzenegger? (Okay, we know. The fourth one. But that's beside the point.) Not only do we get to see the Governator at several different stages of life. Not only do we get to see a fatherlike T-800 trying ever-so-hard to smile like a human. We also get to watch as post-politics Arnold gets into an epic battle with his Mr. Universe-era self. We get massive explosions, fights on helicopters, and one transformation after another for the killer bot. Few films can set such high standards in action and visual effects and then meet them, but this one pulls it off with style.
The Less Cool Stuff:
Almost everything you loved about The Terminator and Terminator 2 is back for Genisys. Almost. Even now, the original 1984 film holds up for its solid storytelling and directorial choices. Stylistically, the relatively low budget lends it a certain enjoyment that you don't often find in the epic CGI-fests you see today. And thematically, the David-and-Goliath conflict and cat-and-mouse plot provided a visceral simplicity that was engaging and moving at all levels.
This movie is many things, but simple is not one of them. (Were you confused by our synopsis earlier? That was just the first ten minutes!) While some will enjoy the wild twists this movie takes us on, others may find themselves confused and frustrated as they try to make sense of the altered, intersecting timelines. Still other viewers will follow the convoluted "temporal nexus" (as Arnold's friendly Terminator calls it) only to become annoyed at the inevitable loose ends such a plot leaves behind. For a geek like this reviewer, a mixed-up timeline is fun, but the contradictions can be distracting.
Another potential distraction is the comparisons many fans will make with the original film and its actors. Sometimes a franchise reaches the point where there have just been too many sequels, and none live up to the artistry of the first—or in this case, the first two. Given the new approach the filmmakers took with this movie, it will almost certainly be received better than the less popular Rise of the Machines and Salvation, but die-hard fans of the original might prove hard to impress without James Cameron at the helm.
The Overall
Whatever some might say, this reviewer loved it. It may not be a perfect film, and it's hard for any sequel to live up to the expectations of such an iconic franchise, but Genisys gets so many things right that even the pickiest of viewers can have two hours of summertime blockbuster fun.
What stands out is how well this movie follows in the footsteps of T2. The first of the sequels flipped the 1984 film on its head by making the Terminator a protector; a slimmer, trustworthy-looking police officer the killer; and Sarah Connor an oppressed warrior in a mental hospital. This new movie reverses the situation again by changing Sarah's whole life, re-introducing the T-1000, and even altering the role John Connor comes to play. Some sequels try to tell the same story again with just a few small tweaks, but like Judgment Day, Genisys turns what came before it on its head, delivering plenty of twists and suspense to keep the audience guessing along the way.
In the end, while it may not blow you away quite the way the first two films did, most will agree that Terminator: Genisys is a significant improvement over the films that came in between. For this reviewer, it's a great choice for the summer movie season and an awesome throwback to a favorite from the past. If you liked the original, if you enjoy good sci-fi, or if you just want a well-conceived adventure that you can munch a large tub of popcorn to, you'll have an incredible time.
Even if you don't care for any of those things, you'll definitely enjoy seeing the different ages and looks that Arnold Schwarzenegger plays. Just like he promised, the Terminator is definitely back.
Bonus features on the Blu-ray + DVD combo pack include a behind-the-scenes look at casting the movie and filming on location. You can buy a copy of this action-packed thrill ride at most places where home entertainment is sold. You can also have it shipped to your door (probably not delivered by a drone though, sorry!) by clicking here:
For more on this adventure, visit our theatrical release feature page: EnterTeenment News' "Terminator" Feature Page