Honey 3: Dare to Dance Arrives on Blu-ray and DVD!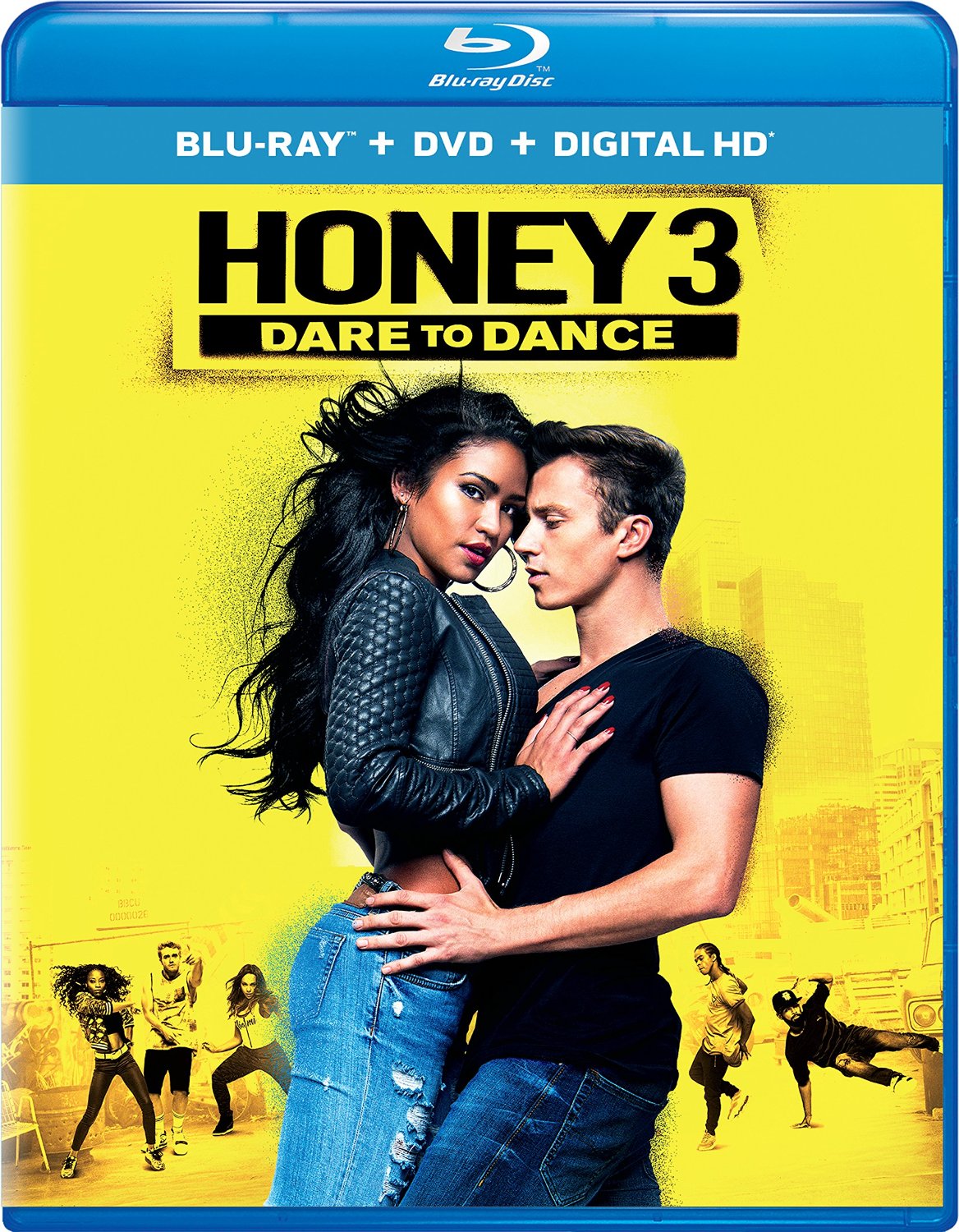 By: Susan J. Yeager
After spending summers in Cape Town, South Africa, it's no surprise that Melea chose to attend a prestigious academy for the arts there when it came time to further her education. An incredible dancer, she also convinced her boyfriend, Erik, to pursue his passion for music at the school as well. Far from the states, Melea's plans are halted when she runs out of money before the end of the school year.
So begins the story of "Honey 3: Dare to Dance" the third installment of the popular "dance film" franchise. If it's dance you are tuning in to see, it is dance you will find, with approximately 30 different routines in the film that runs just under 100 minutes.
Melea had planned on staging a hip-hop version of 'Romeo and Juliet' as her school thesis as a way to honor her late mother who loved the play. After being forced to take time off from school, she decided to try to get the community involved and produce a public production on her own. She planned to sell tickets in hopes of raising enough money to get back in school. She had no idea how much her passion project would affect the lives of others.
"Honey 3: Dare to Dance" arrives on Blu-ray and DVD on September 6th. The dancing, the story, the cast and the scenery make it well-worth watching. Find out more about this film by reading our interview with Kenny Wormald (Erik) below!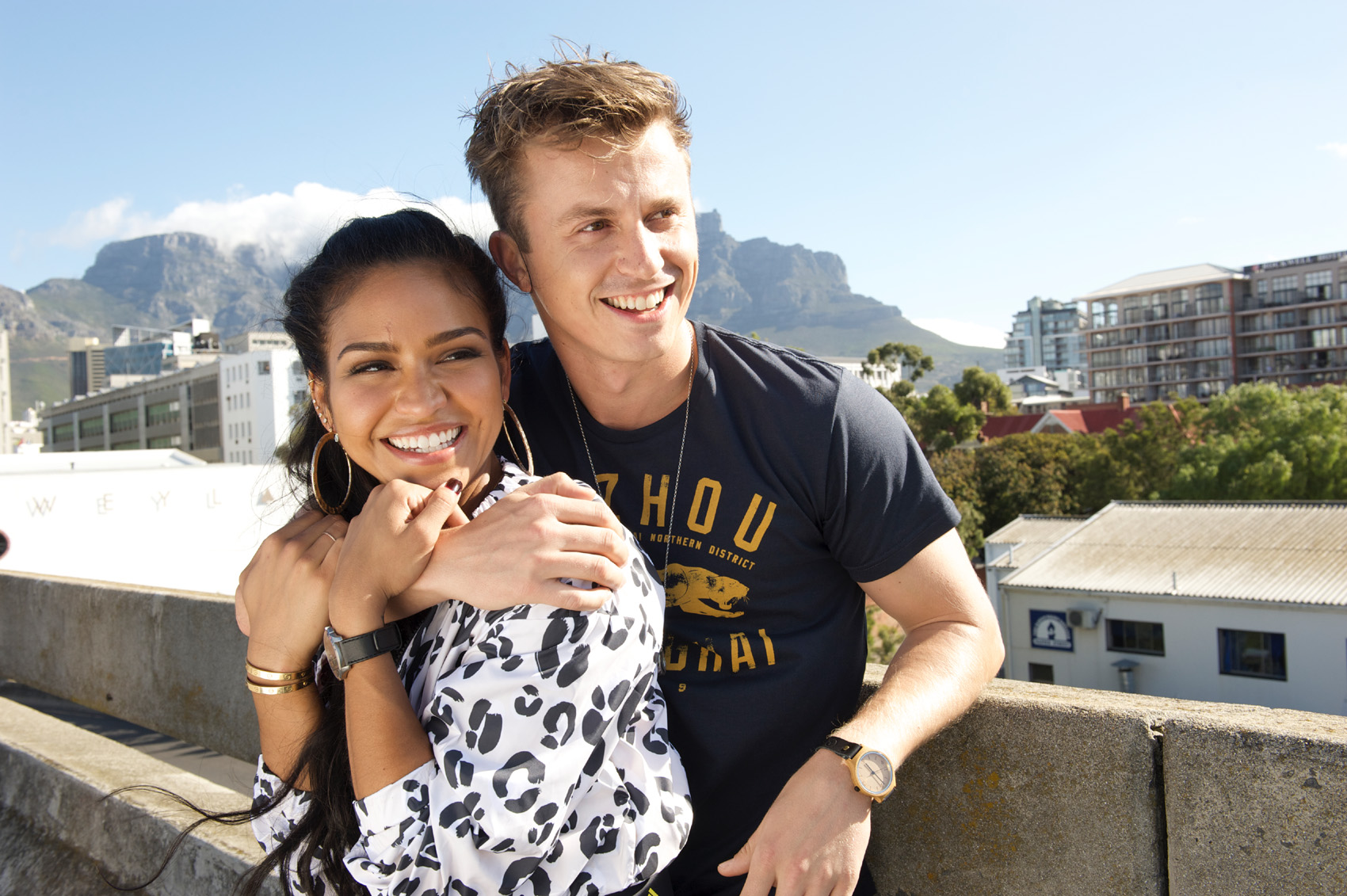 Dancer/Actor Kenny Wormald Explains How This Project Made Him Fall in Love With Dance All Over Again!
Kenny Wormald has been dancing for most of his life. It's a fact that is fairly evident when you watch him as the star of the "Footloose" remake (released in 2011) and two "Center Stage" movies. He honed his skills by starting dance classes when he was just a kid (in his native Boston) and then later by touring as a dancer with the one and only Justin Timberlake. By accepting the role of "Erik" in "Honey 3: Dare to Dance," Kenny found inspiration in an unlikely place... Cape Town, South Africa, the gorgeous setting of the film. He made some unlikely friends as well, but that's just one of the things we found out when talking about the film.
"I think it's a jam-packed, exciting, story that has heart," Kenny begins, when asked how he would describe the movie. "But also, so much excitement and so much talent on the screen that it's gonna blow your face off!" he says enthusiastically, before adding, "But in a good way!"
"The dancers were incredible!" he explains. "All of them were from Cape Town. I wasn't aware of how talented Cape Town was as far as dance. I had no idea. I didn't know if they knew a little, if they knew a lot, if they were up to par with kind of the industry here. They were incredible. So when you see these dancers explode onto the screen, it's amazing. And none of them have ever been in a movie. They've never done much industry work. They have shows and they have gigs down there, but nothing like a huge movie production, like Universal coming down and shooting. These kids were not only insanely talented, but they were so excited and you can see that on the screen."
How does his character fit into the whole story? " I would describe 'Erik' as an artist, first. Throughout the film, he's going through a little bit of a struggle with Melea. I don't want to say he's jealous but he's a little bit jealous, because he really loves her and they're so far from home that everything is kind of enhanced. I think it's really cool that Erik supports her, even though he is going through some of those things and he gets a little bit jealous and he helps her when she needs it the most. I really like that about the character. I think that's something I would do in that situation. I'm glad that he didn't run off and just fly back to America. He helped and I appreciated that."
We asked Kenny how he pieced "Erik" together to bring him to life? "I try to relate as much as I can to personal experiences," he replies. "If I haven't gone through something that my character has, I imagine how it might feel. Or, I base it off someone, like bits and pieces of someone, like 'Oh, I went to school with a kid like that. ' So with Erik, I just had to find some of those places where he was going through some of the negative stuff and try to make it real and try to make it grounded, just as a dancer and a performer my entire life, you know what things feel like but you also know what they look like. I just get into how he might walk or where is mind is on this particular thing and how that would make me feel. It's hard to pinpoint exactly the process, just making it grounded and most realistic as possible."
"And also, he's a musician and I'm not exactly a musician," Kenny continued. "I grew up dancing and I tap danced and I do a little bit of drumming, but he had to play the piano and these scenes aren't in the final cut, because I think it was just straying away from the plot line. I had to learn how to play classical piano for this film."
"That was the biggest process for me getting into the character of Erik," he remembers. "I had piano lessons in my trailer every day during lunch. The piano coach would come to my apartment in Cape Town and I had to learn this really, kind of difficult song. Hopefully, it's in the extras cause I actually played it."
Thankfully, for Kenny's sake, bonus features on the Blu-ray include director commentary, a making of featurette and several deleted scenes, including his piano solo. "I'm most excited to see the piano stuff," he said when the bonus features are discussed, "because it was a grueling process in its own right and I worked really hard on it so it would be nice to get even just the footage just to show my Mom, like 'Hey Mom! Look what I did!'" he laughs. Given the complexity of the dance routines and just the fact that he was a lead in another movie, we think his Mom will be proud with or without the piano, however, it is a pretty big accomplishment.
We couldn't help but wonder just how long it took to put all these dance routines together? "I went to Cape Town, about two weeks, I believe, before shooting or maybe one week before shooting. Cassie had already been down there rehearsing with the dancers, for like two weeks prior to me even getting there. They were already in 'Go' mode, dancing their butts off for weeks and then I came down and I joined them. I had to learn all the stuff pretty quickly."
"The rehearsals are the thing that I almost remember the most," he says about whether or not he has a favorite scene in the movie. "We had all the dancers in there and everyone supporting each other, and clapping for each other and hyping each other up. It's not like that in Los Angeles rehearsals. I'm not saying that they're not fun, they don't have this much joy and excitement and passion. Like I said, this was all of their first projects, so these dance rehearsals are such a strong memory for me and I'll never forget them. These kids were just incredible. It really made me fall in love with dance again."
The end of the movie also stands out to the actor. "When we were finally all in the theater and getting to perform those routines, actually in front of an audience... I think that was kind of the most special because everyone was all together. It was towards the end of the shoot and when you have a whole audience clapping for you, you don't really have to act. When you're performing on that stage, it's not like 'Okay, we're in a scene in a movie,' it's like 'Okay, we're on stage. We're performing.' Hearing the audience clap and everyone cheering, like I said, we've worked so hard in those rehearsals, that was the payoff as well, those scenes at the end."
"There are so many good scenes in the film," he continues. "The dancers were rehearsing non-stop. We had physiotherapy doctors there to handle anyone there who needed it. The dancing was full on!"
It's hard to watch the movie and not notice the gorgeous setting. We mention this to Kenny and his thoughts on shooting there. "I think it is the movie. You shoot that anywhere else, it's still good. But shooting it in Cape Town makes it kind-of magical. Not a lot of people have seen, especially a dance film, but a film with that type of look to it, that beautiful just... I can't explain how amazing Cape Town is. The beaches and the people and the food and the culture and the dancing, literally, I can't say enough about it. I want to go back and shoot a documentary with the dancers, because like I said, I fell in love with dance again, I fell in love with these kids. They're not all from comfortable backgrounds or even comfortable housing. So their passion drives through any of those challenges that life gave them. This opportunity let them really shine and it was beautiful to see. It made me be happy about my life and happy about dance and to cherish what life is and what life has brought me. It really made me just the happiest kid ever."
The locals embraced the arrival of the movie crew and was sure to show the movie's leads a great time. "The dancers grabbed me and Cassie and brought us to all these cool, underground, kind-of hip-hop dance clubs. It could have been a movie in itself or could have been in the movie. We all hung out. It was literally like a family. If we weren't in rehearsals, then we were hanging out at our hotel. Cassie had a nice room so we were always in her room. She was always inviting all the dancers to her room. We were all just dancing, having fun all night. Then... the beaches! Anytime I could go to the beach, I was on the beach because they're the most beautiful beaches ever! I couldn't get enough beach! Seriously, it's definitely going to put Cape Town on the map for people who aren't aware of it. Like you said, it is a character in the film."
What does Kenny hope the audience takes away from this high-octane, get-on-your-feet film? "I hope this movie could inspire a young dancer or inspire someone to try harder," he says sincerely, in his cool, Boston accent. "Whether it's dance or baseball, whatever it is, hopefully it can inspire someone. I know when I was young and I was a dancer and I watched these dance movies, I was so inspired! I wanted to be in the movie, I wanted to be that character! I wanted to be dancing like that. Then I would go to dance class the next day and I would try ten times harder. So I think these movies are special because they have that power for kids and they could just really be inspired by a character, a dance piece, a story. There's so much that you can take from this as a young kid I think, that's what's the coolest part about these dance movies is what I remember feeling when I watched them. So if we can provide that feeling for even one dancer or one kid then I think we more than did our job."
"And also Cape town!" he adds quickly. "I'm just excited for those dancers, my friends, and for the city. I think we did them justice. I'm excited about that as well!"
What's up next for the actor? Something pretty big. He just can't say right now. "I'm not allowed to talk about it for two more days until it airs. But I'm doing a few episodes on a really big TV show over the next few weeks and I am really excited about it. I can't say anything because I just don't want to be 'that guy,'" he says honestly.
We guess we will just have to stay tuned to solve that mystery, but in the meantime, watch "Honey 3: Dare to Dance." You don't have to be a dancer to know that the routines are as phenomenal as the talent that is bringing them to life.
Follow Kenny on Twitter: http://Twitter.com/KennyWormald
For more on "Honey 3: Dare to Dance" visit https://www.uphe.com/movies/Honey-3-Dare-to-Dance